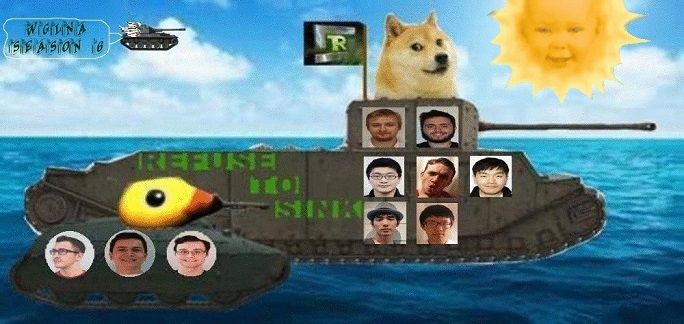 While everyone was talking High Woltage Caballers and eLevate heading into WGLNA Season 1, 2015-2016, a funny thing happened: Team Refuse stepped up to shock the league.
That's right, Team Refuse, the unit formerly known as Top Tier, came out of nowhere to jump out to a 4-1 start and currently sits in second place with a better record than favorites ranging from HWC to the defending champs, eLevate.
How did they do it? Wargaming's Jon Robinson caught up with the team's captain, 21-year-old Juliano-Leroi ''Cool_Hammer'' Rouhana to find out
Wargaming: How did the sponsorship with Team Refuse come about? How does the deal help your team?
Cool_Hammer: Our team was looking for a sponsor/organization for a while, but we never felt the pressure of signing with the first one interested. After several discussions, we met with Team Refuse's CEO, Nick Konstadopoulos and we knew that it would be a perfect fit for us. Since then, our team is a lot more organized and working hard to achieve awesome results. We are no longer just playing for the ten of us, but for a large and powerful community. This is what really pushes us to do our best and make everyone proud of us.
Last season, you guys got off to a slow start, but this season, your team is on fire. What's been the biggest difference so far this season?
Organization, respect, trust and willingness to win. Our members show up to practices, scrims and official matches ahead of time. We have a clear schedule that everyone must follow. On our team, individuals respect each other and the team as a whole. That doesn't stop here as we work hard on acting as real professionals while playing in and outside the league, writing on the forums or participating in any activities. Trust is a harder quality to explain as it is more subtle. Our team trusts our sponsor, Team Refuse, and all the promises they made us. We trust our captain and his ability to lead the team. We also trust our caller to achieve victory. And finally, each person trusts his teammates and their abilities as professional players. Before this season's beginning, our seven returning members sat down together and we decided that our main objective this season was to win. We want to win and we'll do what it takes.
How would you describe your team's style of play? Why is it so effective?
Our style of play isn't special at all, as we just play the side we're on. If we're attacking, we attack and if we're defending, we defend. Like every other team, we try to take advantage of the enemy's mistakes and advance from there. I think it's effective because it has been proven over the time as a good winning method.
Besides your team, who do you see as the top teams in the league so far?
I think that every team has what it takes to reach the LAN Finals. If you're in the Gold League, you're already good enough to spread chaos. #RU, High Woltage Caballers, eLevate, SIMP and Noble Gaming are the top teams in the league in my opinion. There are also two other teams that I'm looking forward to face, Team Rival and o7. Four of the first five teams that I named gathered experience over many seasons and already proved their worth. Even if High Woltage Caballers is a new team, their roster consists of experienced and very highly skilled players. Regarding Team Rival and o7, they represent the great success of teams going from the Silver League to the Gold League. We'll see what they are able to accomplish this season.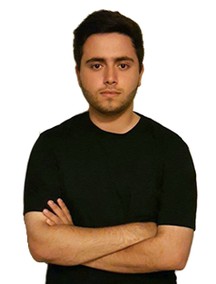 Who do you see as a sleeper team right now – a team that might be struggling early or no one is talking about, but a team that has the potential to great things?
I honestly see two teams that you may qualify as sleepers: I Love Lamp and Synrgy Gaming. These two teams aren't new to the league and they should be adapting after their losses. I think they have what it takes to win more games and make it into the playoffs. I Love Lamps just made roster changes, so hopefully that is the trigger.
Team Refuse is killing it in Fantasy Tanks right now. Do you know how popular your team is with Fantasy players? Do you guys talk about it?
I do know that some of our players are picked regularly and are popular amongst fantasy players. I guess that it is nice when you are picked on someone's fantasy team, you feel that people recognize your performance at a high caliber. Our team doesn't talk about this seriously, but just for fun on some occasions. Some players like to compare each other and make friendly jokes about it.
Do you play Fantasy Tanks? What advice would you give to players putting together a team?
I really like Fantasy Tanks, it adds something more to the game. It is also another way to win some awesome prizes. Personally, I do play it and I have the best player in the league on my team, SublimeBanana. To gather up the best team, simple and logical steps must be followed. Be sure that the team is playing that night, so don't pick players on teams without a match. Knowing which players aren't playing on the teams is harder but not impossible, just contact the captain or follow the team's social media to get more information. Pick players that you think will perform really well to earn you the most points. Some persons are erratic but most are stable so you can see who performed better in the past weeks. To make the best picks, you also need to check which matchups can last the most and pick players from those teams. So if you think that two teams will be playing nine matches and two others five, just pick players from the first matchup.
What do you think of the influx of top European players in WGLNA (Ec1ipse from Na'Vi just joined #RU, DaKillzor to High Woltage Cabllers, Schoolbus players on eLevate)? How does it change the league?
I think it is a nice addition to those team. Time will tell of course, but I think their teams got better with those additions. From my point of view, I think this makes the league more professional and gives it more attention and recognition. As a player and captain myself, I don't have to limit myself to only picking players from the North American region. The pressure on every player's shoulders is higher now as we all need to perform well to not lose our hard earned place here. Overall, I think it's for the best, but WGLNA needs to be careful not to commit the same mistakes other eSport scenes suffered from. You can take a quick example of the Starcraft international and regional scenes dominated by the Koreans. For now, it's not a problem and I hope it won't become one.
What will it take for Refuse to beat a team like eLevate and come out on top this season?
Beating eLevate will require a lot! However a lot is also required to beat any team in this league. We need to be on top of our play on match days. We give our prayers to the RNG Gods and hope they'll be on our side. We also try not to think too much about our losses. We simply fight one battle at a time. A win is just a win and a loss is just a loss. What's important to us is that we keep getting better and we learn from our mistakes. We believe that this season will be a very close season with many teams being very close in terms of points due to the high level of preparation and high skill level amongst all the teams. To sum this up, we simply try to be as prepared as possible.
Where did you get the name Cool_Hammer?
This story goes back to 2013 when my first name was Cool_Hmar. It was a nickname I used back in Dota and CS 1.6 that I decided to keep. It is supposed to have a funny meaning as Hmar (7mar) means ''donkey'' in Lebanese. So yeah, the people who knew that found it funny and special. When I joined my first clan in WoT, I didn't know how to speak English, I'm not even joking. People started calling me Cool_Hammer thinking that I made a spelling error typing Hmar over Hamr. Even after poorly explaining it to them, they just preferred to keep calling me Cool_Hammer. Before going to WCG China 2013, I made the official change and it is my nickname since then.
What's your favorite name in the WGLNA?
My favorite name in the WGLNA has always been a team named ''Hammer Time''. It's funny, people in pub games regularly thought that I was a member of that team. I also always liked the concept behind the name SIMP, and more people should live by it. It makes the game more entertaining and we should all be having fun playing WoT, right? It's just funny now that both SIMP and Hammer Time merged together, so it's like a two for one deal.
Any final thoughts for Team Refuse fans?
Before ending this interview, I would like to thank everyone who is watching the WGLNA, without you, this league won't prosper. I also want to thank all of our team's fans and followers encouraging us to do better match after match. I also want to thank all of my teammates, Rude_Awakening, E63M6, memoryleak, SublimeBanana, DazzlingTime, SPGsMaster, _KT, Drogon_PRO and Mort for making this team one of the best in this league. I would also like to thank Team Refuse as a whole and our sponsors Tesoro, Lenovo and Kinguin.