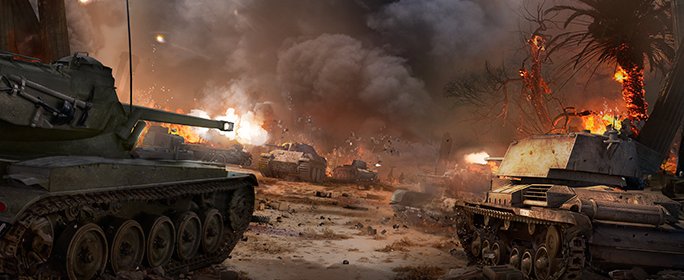 Wargaming's Stand-To is a daily tournament series where teams compete across a variety of maps while attempting to win prizes from Gold to Consumables.
This week's Stand-To features 3v3, tier V battles (light tanks restricted to tier IV), with firefights taking place on maps ranging from Abbey to a Mines Encounter. Top prize includes two large repair kits, two large first aid kits, two automatic fire extinguishers, and 500.
Recruit your team wisely and head to the forums to register your spot in what's sure to be an intense shootout!
Matches begin at 16:30 PM PT (19:30 PM ET).
---
Schedule
Day

Map

Registration Opens

Registration Closes
(9 AM PT)
Monday, August 24
Ensk Encounter
August 22
August 24
Tuesday, August 25
Mines Encounter
August 23
August 25
Wednesday, August 26
Prokhorovka Encounter
August 24
August 26
Thursday, August 27
Cliff
August 25
August 27
Friday, August 28
Himmelsdorf
August 26
August 28
Saturday, August 29
Winterberg Encounter
August 27
August 29
Sunday, August 30
Abbey
August 28
August 30