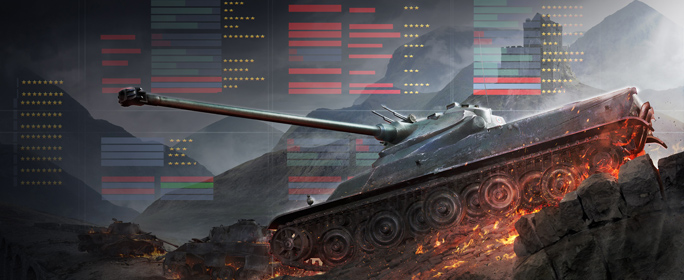 A new season of Ranked Battles starts on September 15—this means that the Ladder will be reset and all teams will start again on equal footing! The reset will occur at 15:00 PT (18:00 ET) on September 15, so make sure you aren't caught off-guard!
With the new season, an entire chain of missions will be available to players. These missions will appear in a new tab in the "Mission and Specials" window.
There will be some exclusive, one-time rewards for getting promoted in Ranked Battles. The higher your team climbs on the Leaderboard, the more valuable the prizes get! Potential rewards include Premium time, Gold, Credits, Consumables and Personal Reserves! The only prerequisite is a certain number of battles must be played, varying for each league and division.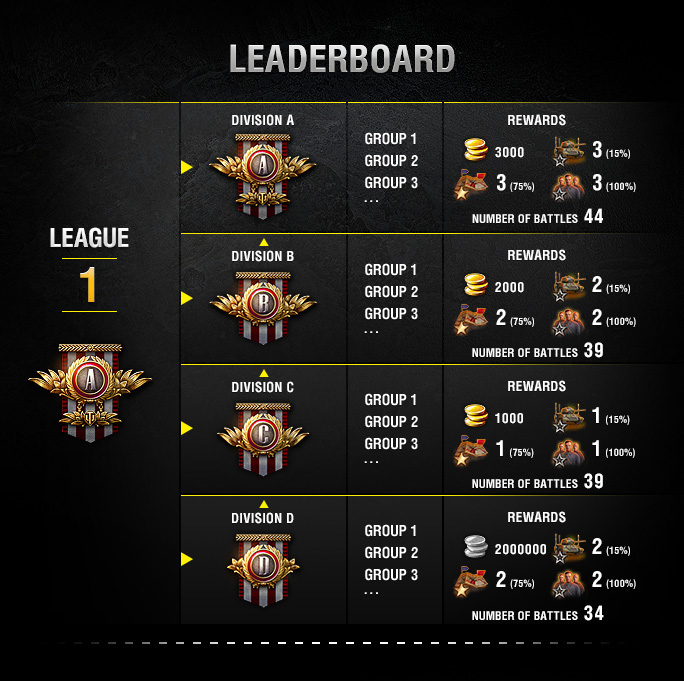 Collapse
To earn rewards, a player must play in a "transitional battle." A "transitional battle" is one that allows the team to move up to the next division. If a player does not play in this battle, they will not earn the reward. These rewards can be earned once per transition, once per team by the player. The counter of earned rewards will be reset at the start of every new season.
A mission can be completed not only with a victory, but also with a defeat—the battle should transfer the team from a lower division to a higher division—for example from 5A to 4D. If a team jumps over several divisions with one battle, the mission is considered to be completed once for the highest division.
Collapse
Expand