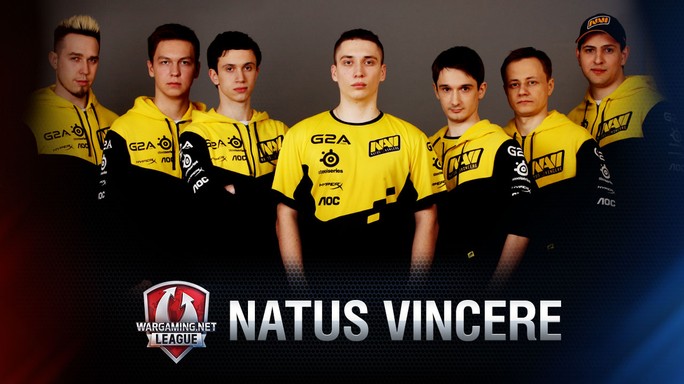 Wargaming's Jon Robinson breaks down the upcoming tournament.
Last year's Global Grand Finals wasn't so much about which team was going to win, it was more about which Russian or Ukrainian team was going to come out on top.
Everyone else? Forget it. No chance. The 7/42 meta was established, teams favored draws to being aggressive, and the streams were full of camping players in the exact same tank lineups waiting for what seemed like forever to make a move.
But this year, thanks to the new 7/54 attack/defense format, the days of the Na'Vi camp are over, and the results could make for one of the most unpredictable WGL events in history.
Imagine the looks on audience faces if longtime "unbeatable" favorites like Na'Vi or Virtus.Pro are upset and upstarts like NA's own eLevate pull off a miracle run to the trophy?
Thanks to the new format, it's aggressive teams and new strats that have been winning regionals, and because of that, the chances of an upset at The Grand Finals is off the charts, with teams like eLevate and Santa Claus and 6 Deers leading the charge as teams get ready to take down the titans.
The problem?
SC6 and eLevate are in the same bracket, a group of death that also includes Virtus.Pro, so while the fans will be in for a treat with two exciting young teams taking on a juggernaut like VP, only two of the three teams move on to the next round, so most likely, one of these upstarts isn't making it through to the field of eight.
But that isn't the only group of death, as Group B features Arete, Hell Raisers, and Kazna Kru, a ridiculously talented trio of teams where, again, only two will move on.
So how do we see it all playing out? Will one of the upstarts really make it through to the semifinals?
After examining the brackets, here's my best guess of who will come out on top over the weekend.
Final Four: HellRaisers, Kazna Kru, Na'Vi, and eLevate. That's one EU team, two teams from CIS, and the surprise squad from NA. Tough choice here between eLevate and SC6 on who advances to the semifinals, but we expect some never-before-seen strats from the NA team, and if any team is poised to shock the world, it's eLevate.
Predicted Winner: Kazna Kru takes down Na'Vi to win The Grand Finals. KK features the only Polish player in the tournament (Ealien), and with the hometown crowd pumping up the Kru, Kazna proves once and for all that it's time for a new team sitting on top of Tanks mountain.
Camp closed.
Check out the Grand Finals April 25-26, with matches streaming live on Twitch from approximately 03:00-12:00 PM PST each day.