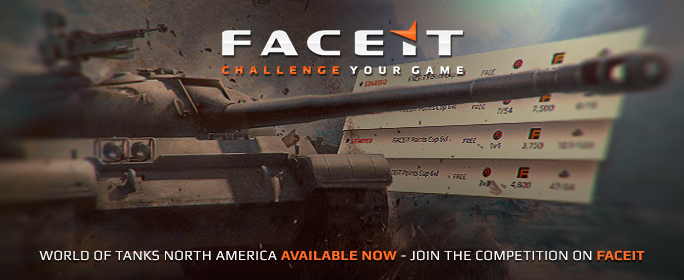 Faceit is a leading gaming platform for multiplayer competitions that makes it easier for you and your friends to take part in even more thrilling, highly rewarding World of Tanks tournaments.
Faceit offers multiple tournaments every day, ranging from a casual 1v1 at tier VI to playing like the pros in the 7/68 format. Players can sign up in teams or solo. Solo players are assigned to a team after registration has closed, making it easier than ever to join a tournament!
The top teams in each tournament will earn Faceit points that can be traded in at the Faceit store for cool prizes like Gold or Premium tanks!