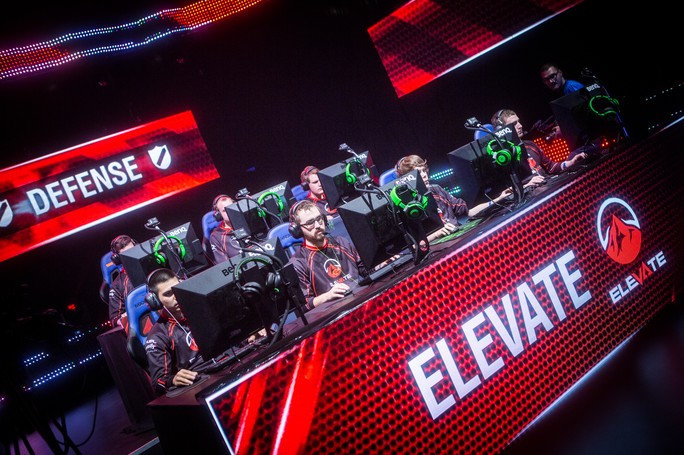 Heading into the Grand Finals, eLevate was viewed as the Cinderella team of the tournament. Unfortunately for the North American champs, if they were Cinderella, then perennial power Virtus.Pro was cast as the wicked stepmother. More unfortunately, in this version of the story, the evil villain smashed the glass slipper to shards in front of thousands of screaming fans.
We caught up with three of eLevate's top players, zGarmin, Serenity, and GeeForcer, after their defeat to get their thoughts on what went wrong at the Finals, what they're looking forward to for Season 6, and what the NA teams will need to do to finally be able to compete with the top teams from around the world.
Here's what the talented trio had to say:
Wargaming: Entering the tournament, your Group Stage was called The Group of Death because of the talent level across all three teams (eLevate, Virtus.Pro, Santa Claus & 6 Deers). You guys had a rough time out there, dropping both games. What happened?
GeeForcer: We knew coming in we had a tough group stage. Virtus.Pro is very good, and Santa Claus is very good as well, so we knew we had to be on top of our game to even stand a chance. But we had a rough couple of battles. Their rotations were quicker, their focus fire was better, and there's not much else to say other than the fact that both teams outplayed us.
Serenity: After we lost 5-0 against Santa Claus, we had to immediately get our minds right for our battle against Virtus.Pro, and we just didn't do that. Instead, we slipped into the mindset of, "Oh no, they're so much better than us." I think that's why we lost.
zGarmin: It really shows the differences between the North American community and the rest of the world. North America needs to break out of its shell, definitely needs to get out there on the world stage and prove that we deserve to be here. Our performance out there at the Grand Finals is difficult to choke down, but we're all ready to move forward and do whatever we need to get better and improve.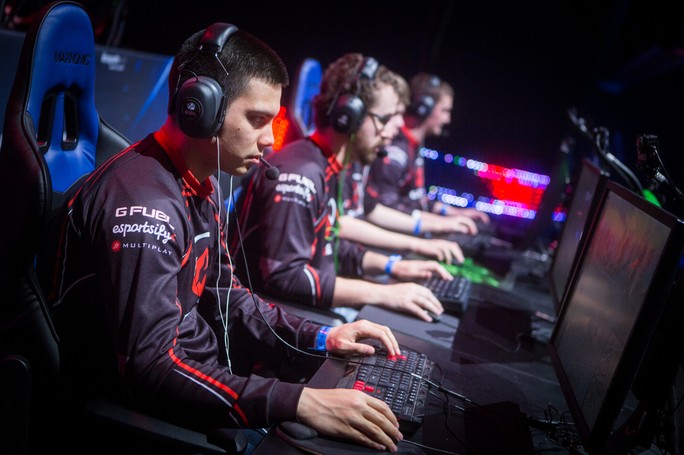 Wargaming: What is it that separates the other regions around the world from NA?
zGarmin: In my opinion, it definitely comes down to the professionalism of the other regions. North America is on the cusp of developing that kind of infrastructure, that kind of culture, whereas the rest of the regions are already there. Take a look at Europe, take a look at Russia, take a look at the Asian communities, especially Korea. They all already know what they're doing when it comes to establishing that eSports infrastructure. North America needs to make a bigger push in order to get us up to that point.
Wargaming: Do you use your loss at the Grand Finals as motivation for the future, or do you just try and forget it?
zGarmin: Personally, I use it as motivation for Season 6 so that eLevate can make it to the next Global Grand Finals.
GeeForcer: I think the tournament definitely showed the differences between the regions. We put in a lot of work, we put in a lot of time, but the other regions are able to practice against each other a lot easier and that helps make them all get a lot better. We're the top NA team, but there's still a decent skill gap there, and it's not like we can just flip a switch and instantly be competitive or instantly beat these teams from the other regions. It's a progression, and we're still on that progression.
zGarmin: Speaking on that, we're a part of North American isolationism where it's very difficult for us to break out of our shell. But that's just how it is. When it comes to competition, we need to seek out teams from around the world. That's the only way we're going to get better.
Serenity: World of Tanks is much more prevalent in other parts of the world, but I think we're catching up very quickly. We're definitely growing fast and we're continuing to improve at a rapid rate. We just need to keep working hard and we'll get there.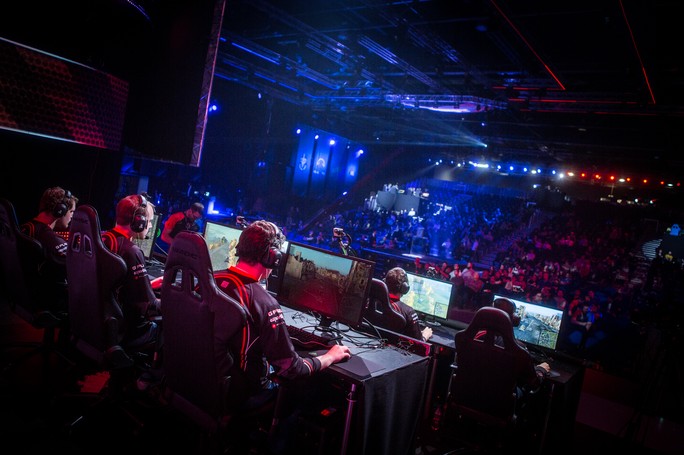 Wargaming: You guys mentioned Season 6 earlier. What are you looking forward to most about the upcoming season?
zGarmin: Obviously, winning. [laughs]
GeeForcer: It's going to be strange because we've always been the underdog in every event, in every season, and this season, we're now the defending champs, so it's going to be weird. There will be a bit more pressure, but we're looking forward to it.
Serenity: I think we'll get off to a much better start. Last year, we got off to a rough start and we still managed to end up winning. I think if we can jump out to a better start, that will really help us finish where we want to be, and that's in first place.
Wargaming: Rosters haven't been announced yet, but word is a lot of teams from last season are going through some dramatic overhauls.
GeeForcer: From what we hear, a lot of teams are shifting around, and even some established teams are going with new callers, new players, and some teams are even splitting, so I think it's going to be pretty wide open next season. It will be interesting to see what happens.
Wargaming: Will your roster remain unchanged?
GeeForcer: We haven't quite decided, but after Poland we'll sit down and decide. We might swap out a player or two, but right now the plan is to stick with what we got.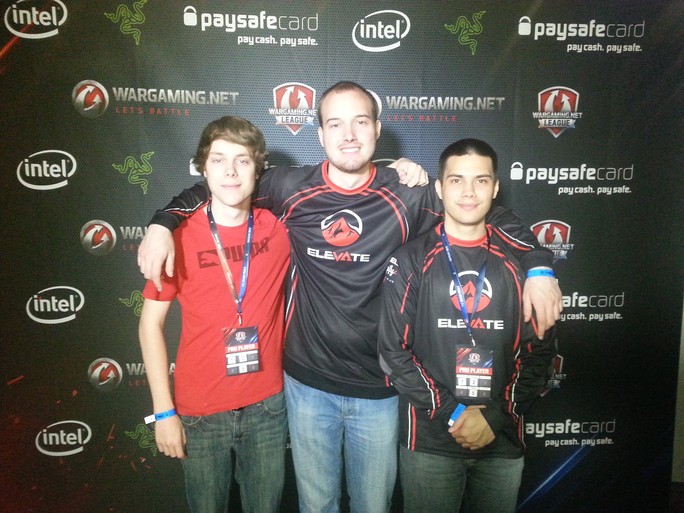 Wargaming: Season 6 will actually feature two eLevate teams for the first time, eLevate Black and eLevate Red. How do the teams compare?
Serenity: We play against them so much, I think that even though people might see them as the underdog, I can see us losing to them. They know us better than anyone.
GeeForcer: We practice with them all the time. They warm us up, we warm them up, and we know each other's strats so well, it will be fun to play them during the season. I'm really curious to see how they'll do.
zGarmin: As long as it's eLevate versus eLevate in the Finals, we'll be happy.