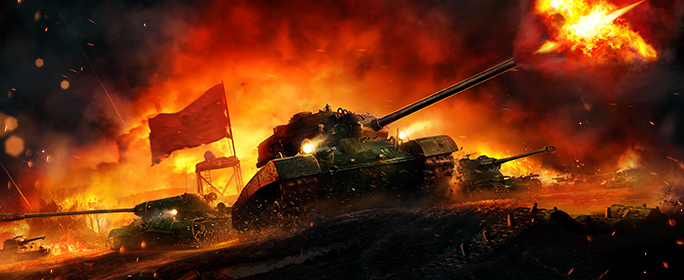 With a grand prize of 1,000,000, there's no question that the competition in Season 5 of the World of Tanks Classic is sure to be fierce. Add to that tier X tanks and a maximum 90 tier points (and up to 15 tanks) per team, and the strategies promise to be unique.
With that much Gold on the line, do you trust a team of nine tier X tanks, or would you prefer to bring eight tier X, three tier II and four tier I vehicles into battle? The choice is yours, and it could mean the difference between your team swimming in precious gold or sitting on the sidelines after being eliminated by a team boasting better strats.
Registration for this unique tournament is now open. All rosters are due by July 3, 2015 (09:00am PDT).
Schedule
Tournament Stage

Date

Time

Group Stage Round 1
Sunday, July 5

Rounds begin each day at
16:00 PT (19:00 ET)

Group Stage Round 2
Saturday, July 11
Group Stage Round 3
Saturday, July 18
Group Stage Round 4
Saturday, July 25
Tie-Breaker
Sunday, July 26
Playoff, Round of 16
Saturday, August 1
Playoff, Quarterfinal
Saturday, August 8
Playoff, Semifinal
Saturday, August 15
Playoff, Finals, and 3rd/4th Place
Saturday, August 22