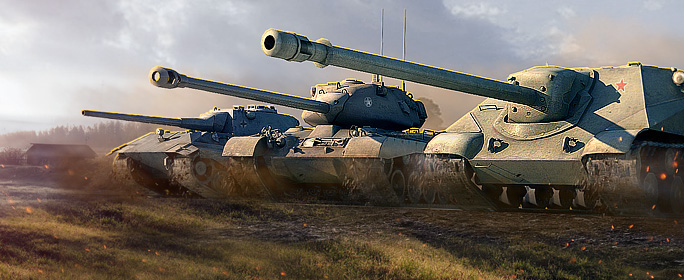 World Cyber Arena is hosting one of the biggest World of Tanks tournaments of the year, and thanks to their Open Qualifiers, any team that thinks they have what it takes to beat the best of the best gamers from across the world can enter for their shot at winning their way to China to battle for a $300,000+ prize pool.
Two teams from each region will be sent to Yinchuan City to compete -- and with Noble eSports' thrilling victory in the WGLNA Finals, the champs already got an automatic bid. That leaves one other spot for a team to join Noble and play against the big guys... for the big bucks!
The Qualifier Tournament will be played under WGLNA's Season 1 2015-2016 7/54 Attack/Defense rules, and the winning team will need to be available to travel from December 15-December 21 in order to attend the WCA event. In addition, all players are required to obtain their own travel visas, and cannot feature more than three players from outside the region of North America, South America, or Central America.
Check the tournament page for the full list of rules, then register for your shot at the China trip.
QUALIFIER SCHEDULE
TOURNAMENT STAGE
DATE
TIME
Group Stage 1
Monday, October 26
18:30 PT (21:30 ET)
Group Stage 2
Tuesday, October 27

18:30 PT (21:30 ET)

Tiebreaker (if needed)
Wednesday, October 28

18:30 PT (21:30 ET)

Round of 16
Thursday, October 29

18:30 PT (21:30 ET)

Quarterfinal
Friday, October 30

18:30 PT (21:30 ET)

Semifinal
Saturday, October 31
12:00 PT (15:00 ET)
Final
14:00 PT (17:00 ET)