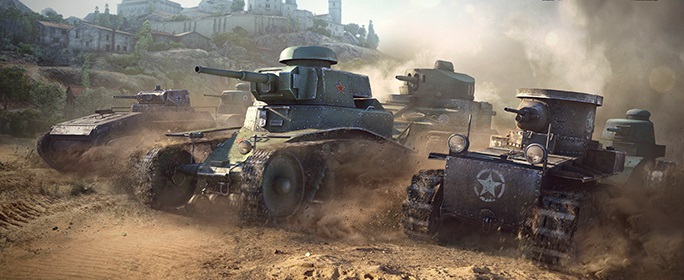 Weekday Warfare is Wargaming's tournament series catering to South American or early-bird commanders looking for all the action of a Skirmish, but at a much more feasible time.
Weekday Warfare rolls on with another action-packed tournament, challenging tankers to 3v3, tier VII battles in an El Halluf Encounter.
Don't forget WW's new prizing structure with the addition of Premium time, Free XP, and Personal Reserve Boosters, with the first place team now bringing home 7,500 Gold to go along with 1 week of Premium and 5,000 Free XP!
Enter today for your chance to prove your team has what it takes to defeat the best tankers from across the Americas!
Registration opens January 31, with February 7 serving as the final day to submit your team for tournament approval.
Matches begin at 15:30 PT (18:30 ET).
Group Stage Round 1:

Feb. 8

Group Stage Round 2:

Feb. 9

Group Stage Round 3:

Feb. 10

Group Stage Round 4:

Feb. 11

Group Stage Round 5:

Feb. 12