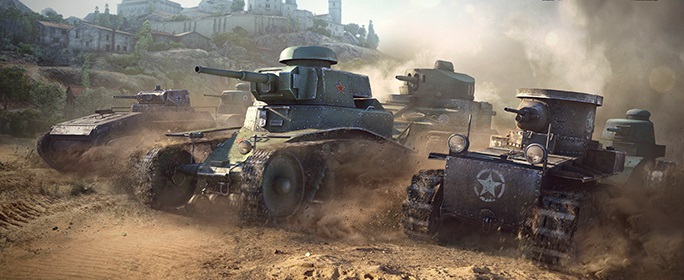 Weekday Warfare is Wargaming's tournament series catering to South American or early-bird commanders looking for all the action of a Skirmish, but at a much more feasible time.
Weekday Warfare rolls on into another week of action, challenging gamers to 5v5, tier III battles in Cliffs.
The tournament will be played under Attack/Defense rules, including a seven-minute time limit and matches that start every 10 minutes. But that's not all, as Warfare boasts a grand prize of 10,000with smaller payouts being made all the way down to the top 26 ranked teams. Enter today for your chance to prove your team has what it takes to defeat the best tankers from across the Americas!
Registration opens November 22, with November 29 serving as the final day to submit your team for tournament approval.
Matches begin at 15:30 PT (18:30 ET).
Group Stage Round 1:

Nov. 30

Group Stage Round 2:

Dec. 1

Group Stage Round 3:

Dec. 2

Group Stage Round 4:

Dec. 3

Group Stage Round 5:

Dec. 4