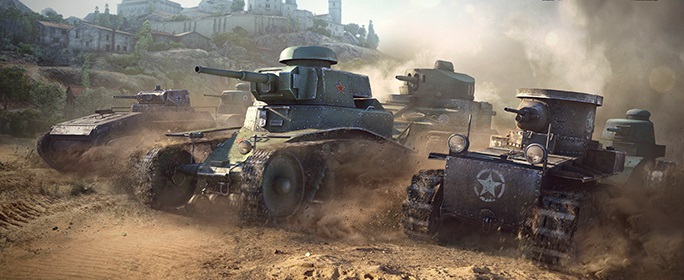 Weekday Warfare is Wargaming's tournament series for South American or early-bird commanders looking for all the action of a Skirmish at a more feasible time.
As Freedom to Play Month rolls on, Weekday Warfare players have the chance to win valuable Keys, along with up to 10,000by beating down opponents in this 4v4, tier VII battle.
Registration opens July 12, with July 19 serving as the final day to submit your team for tournament approval.
Enter today for your chance to prove you have what it takes to fight against the best players from across North and South America!
Matches begin at 15:30 PST (18:30 EST).
Group Stage Round 1:

July

20

Group Stage Round 2:

July

21

Group Stage Round 3:

July

22

Group Stage Round 4:

July

23

Group Stage Round 5:

July

24