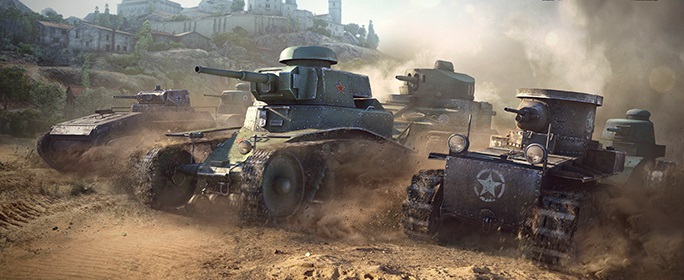 Weekday Warfare is Wargaming's newest tournament series, catering to South American or early-bird commanders looking for all the action of a Skirmish, but at a much more feasible time.
Boasting 4v4, tier V battles on El Halluf, this week's Warfare promises fierce action, especially considering the addition of Encounter rules. And with prizes ranging from 10,000for first place all the way down to 300being awarded for finishing in the top 26, the virtual shootouts guarantee to be intense.
Registration opens June 14, with June 21 serving as the final day to submit your team for tournament approval.
Enter today for your chance to prove you have what it takes to fight against the best tankers from across North and South America.
Matches begin at 15:30 PST (18:30 EST).
Group Stage Round 1:

June

22

Group Stage Round 2:

June

23

Group Stage Round 3:

June

24

Group Stage Round 4:

June

25

Group Stage Round 5:

June

26