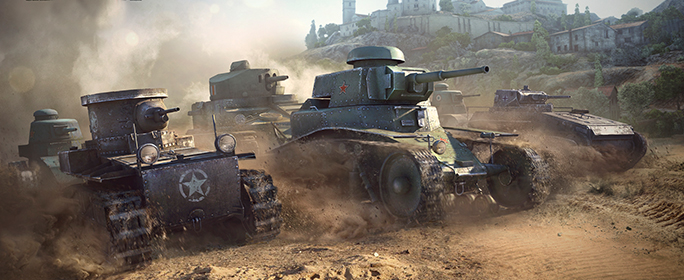 Weekday Warfare is Wargaming's tournament series catering to South American or early-bird commanders looking for all the action of a Skirmish, but at a much more feasible time.
If you're a tanker looking to add some variety to your virtual battles, this is the tournament for you. This week's Warfare features 3v3, tier VIII firefights with a twist -- the map of each round will be chosen at random from all Encounter maps available. And with a first place prize of 10,000the combat promises to be intense!
Registration opens May 17, with May 24 serving as the final day to submit your team for tournament approval.
Enter today for your chance to prove you have what it takes to fight against the best Tankers from across North and South America.
Matches begin at 15:30 PST (18:30 EST).
Group Stage Round 1:

May

25

Group Stage Round 2:

May

26

Group Stage Round 3:

May

27

Group Stage Round 4:

May

28

Group Stage Round 5:

May

29