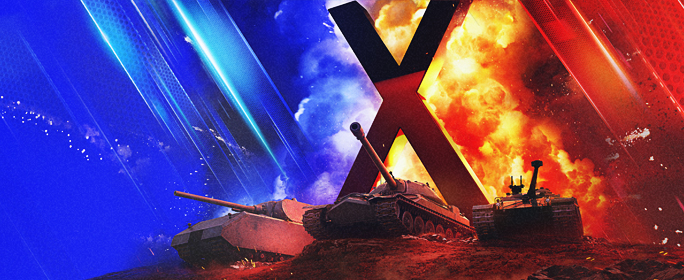 Are you a tier X tanker looking to take your game up a notch? Gather together a team and attempt to qualify for the WGLNA Silver and Bronze leagues, the entry point for eSports tournament play. This is your chance to prove your skills against some of the best gamers in the NA region!
This year's leagues are being played under 7/68 (Attack/Defense) rules, with teams of seven required to bring at least five tier X tanks to the battlefield. In addition, no more than two of each tank model can be brought to the fight per team, and each match is eight minutes.
The top teams in the qualifying tourney will move to the Silver League, with the next highest-ranking teams earning a berth in Bronze. If a team currently in the Bronze League qualifies for the Silver League, they will earn a berth in the higher league, and their spot in Bronze will then be filled through the qualifier.
Check out the Tournament Page for a complete list of rules and information.
Registration is open, with November 28 the final day to register.
Tourney Stage

Date

Time

Group Stage Round 1
Sunday, November 29
18:30 PT (21:30 ET)
Group Stage Round 2
Monday, November 30
Group Stage Round 3
Tuesday, December 1
Tiebreaker
Wednesday, December 2
17:00 PT (20:00 ET)
Playoff Round 1
19:00 PT (22:00 ET)
Playoff Round 2
Thursday, December 3

18:30 PT (21:30 ET)

Playoff Round 3
Friday, December 4