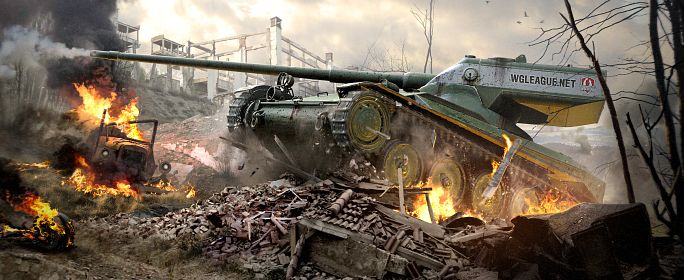 To celebrate the exciting end of the WGLNA Finals -- where Noble eSports shocked community with their resounding victory over the favored High Woltage Caballers -- Plays.tv is teaming with WGLNA to challenge tankers to share at least one World of Tanks video using the Plays.tv client for their chance at winning one of five cool prize packages.
Prize Package
1x AMX 13 57 (or equivalent Gold value if already owned)
1x Garage slot
100% Crew
7 Days Premium Acct.
How to Enter
Simply install the Plays.tv client and start blasting opponents! See something cool? Press the bookmark hotkey (default: Ctrl+F2) and the client will mark that moment for you to review and edit after you're finished playing. You'll then have the option to trim and share your video instantly to sites like Reddit, Twitter, Facebook, and YouTube.
The contest runs through October 19 (winners announced Oct. 22), so get out there and record your best shots! Finally, be sure to tag your videos #wglnaplaystv to solidify your chance to bring home the AMX 13 57.
Players will receive one additional entry for every day they share at least one video.
Good Luck!