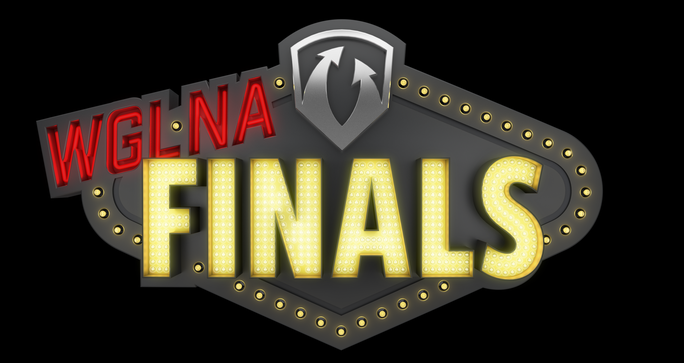 The WGLNA Finals are headed to the Downtown Grand Hotel in Las Vegas this month, February 27, and Wargaming wants you to be a part of it. Not only will the championship event be streamed live via BattleViewer.com, but we're inviting tankers worldwide to join us in Vegas for these action-packed Finals!
WHO
The Top four WGLNA teams will battle it out for a $75,000 first place prize! The defending champs, Noble eSports, look to make it two in a row after finishing the season in first place, but they'll face some stiff competition from surging eClipse. On the flip side of the bracket, SIMP takes on High Woltage Caballers in a battle of titans.
Caballers looked like the favorites to win it all early in the season, but the loss of Dakillzor seemed to shake the team's confidence. Meanwhile, SIMP's addition of E63M6 completely changed the team's fortunes, with SIMP finishing the season with seven straight wins, including a 5-3 takedown of Noble.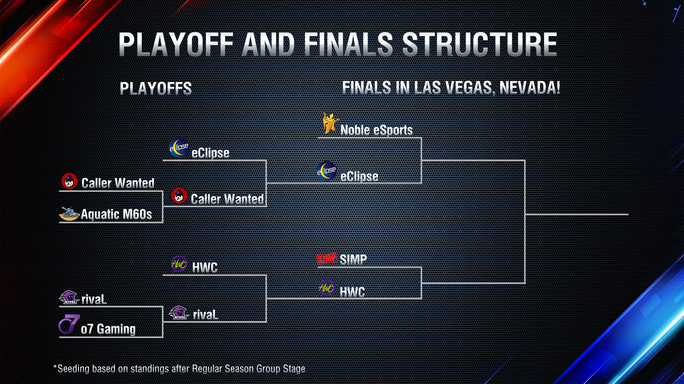 WHAT
The four-team playoffs will be played under 7/68 rules, meaning each team must have seven tanks of 68 total tier points (for example, six tier X tanks with one tier VIII). There are restrictions, however, as each team can only bring two of the same type of tank to each battle. So while the T-22 medium has become the tank of choice this season, teams are still limited to how many they can bring. Other tanks to look out for include the IS-7, FV215b, Bat.-Chatillon 25 t, T-54, and the Object 140.
WHERE
The Downtown Grand Hotel
206 N. 3rd (and Ogden) St., Las Vegas NV.
WHEN
Saturday, February 27!
Doors to the hotel's Fremont Room open at 12:45 PT. The livestream kicks off at 13:00 PT.
WHY
Meet fellow tankers, WGLNA pros, Wargaming staff and more! If that's not enough, we have four letters for you: S-W-A-G! The Wargaming Hummer and the Alienware Live Tour will both be parked in front of the hotel all day Saturday to meet all your gaming and swag (swagging?) desires.
HOW
Looking to join us? Call the Downtown Grand now to book your trip (1-855-DT-GRAND), using the hotel code tanks in order to receive a special discount on your room.