It's High Woltage Caballers versus Noble eSports in the WGLNA Finals, and BattleViewer.com has you covered for all your viewing needs.
When: Saturday, October 3, 1:00 PM PT.
Prize: Winning team scores $75,000, with the runner-ups bringing home $40,000.
The Teams: High Woltage Caballers (11-1) features a lineup of some of the biggest names in the history of WGLNA. Season 4 MVP Blueboyzcaptain joined the likes of Anfield, HeavyTwenty, Oxmathus, ToFuSmurF, and Wallhacks to create this dream team, but it wasn't until they added EU's Dakillzor that the team's strategies really took off and the superstar squad started to dominate like the rest of the league feared.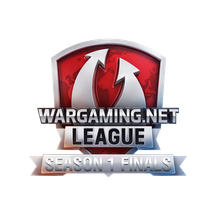 On the flip side, Noble (10-3) teams last season's MVP alongside one of this season's MVP frontrunners, and the duo of Dodoma and AkulaV has been as lethal in game as they look in Fantasy stats. Add in the likes of canadianimpact, militant83, Jerm, xsoIdier, and the potential for Commander_Jay to go Beast Mode at any point, and you can see how Noble might just have enough firepower to pull off the upset.
Expected Tanks: Look for a steady diet of T-54 blitzes from both teams, with a little mix of the IS-3 and AMX 50 100 thrown in depending on the map. Also be on the lookout for Oxmathus bringing his M44 or FV304 to the fight in order to disrupt Noble's charge with a little arty party.
MVP Race: During the Live Finals, fans will also find out the winner of the WGLNA Season 1 MVP. Winner is based on regular season performance, and the two finalists for the $2,500 prize are Noble's AkulaV and HWC's Dakillzor.
How to Watch: Check out BattleViewer.com to watch the stream live, or if you're in the Los Angeles area, fans can attend the viewing party at Kingston headquarters for a chance to win prizes while at the same time testing their skills in Tanks and the newly released World of Warships.
So who you got ... Caballers or Noble? Dakillzor or AkulaV? Find out as the action goes down live and the winners being crowned Season 1 champs.