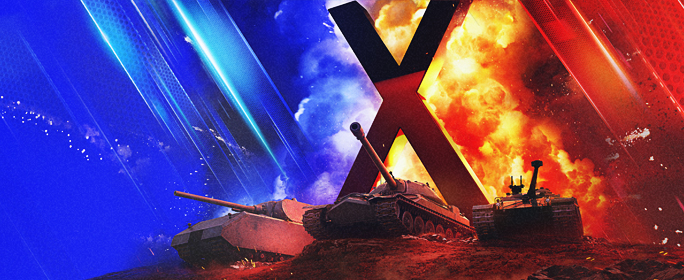 Elite players demand elite tanks -- because of this, Wargaming.net League commissioners plan to heighten tournament intensity with the introduction of tier X machines in WGL Season 2 2015-2016. It's true! Expect to see the best Gold League players from around the world blasting opponents in tanks ranging from the Object 140 to the IS-7 to the Bat-chat.
"Finally, players and fans get to experience a true endgame format of tier Xs," says #RU's Kyrill "GameIsRigged" Rekun. "Tier X should bring much more diversity and viability in tank and strategy choices. Fans should be able to relate and appreciate a tier X format much more than prior formats."
Tier X battle tests have been taking place across the world, and both player and fan feedback have been explosive, with pros and passionate viewers clamoring for more, and Wargaming ready to deliver.
Test formats include 7/68, 7/70 with restrictions (two or less of same tank; three or less of same tank type), and 7/70 with tank picking (no bans; only one of the same tank in both teams).
After tests, Wargaming's Rules Committee will meet once again to determine the ideal tier X format moving forward, with the official announcement being made in the near future.
Until then, fans can view region tests as they play out on YouTube, watching the tier X titans shoot it out thanks to the advanced play style and blasting skills of Wargaming's top pros.
"It's the highest level of skill combined with the highest level of content," says Mohammad Fadl, Wargaming's Global Head of eSports. "This combination is set to deliver the biggest bang of entertainment the WGL has ever witnessed."
Adds SIMP's Ben "Lapse" Konrady: "[It's] a long time coming. World of Tanks is now matured to the point where tier Xs will see eSports play. Time to play with the big boys."