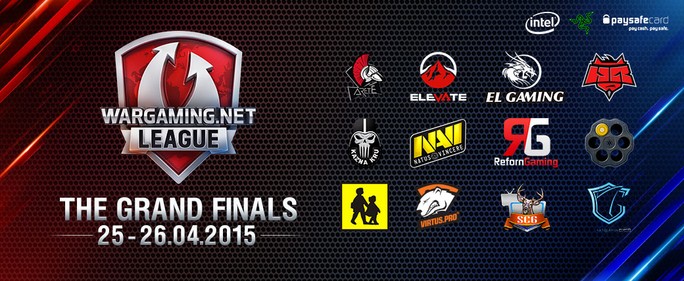 The Grand Finals is to World of Tanks as the Super Bowl is to football, and to celebrate the upcoming eSports championship (April 25-26, Poland), we've decided to throw the single biggest server tournament we've ever produced in terms of prizing, including everything from consumables and equipment all the way up to Gold, Premium account time, and Premium tanks! Want more? How about the fact that 80 percent of all registered teams will earn a prize, with the top team earning a special edition AMX 13 57 and a 30,000 purse!
This tier VI 3v3 battle is sure to be one of the fiercest fights we've ever witnessed. Find details, including a full list of rewards, on the Grand Finals Countdown page.
Sign up today, then remember to check out the Grand Finals live on Twitch (matches run from 03:00-12:00 PT all weekend) to see if our NA representatives eLevate and RUlette can take down the top teams from around the world!


Matches begin at 18:00 PDT (21:00 EDT).
Group Stage Round 1:

April

20

Group Stage Round 2:

April

21

Group Stage Round 3:

April

22

Group Stage Round 4:

April

23

Group Stage Round 5:

April

24