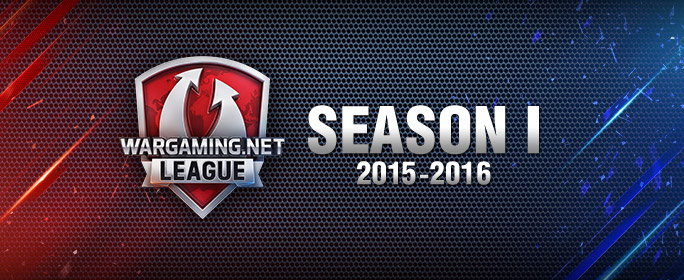 After three weeks of action, the top of the WGLNA standings are starting to shake out, with the five best teams beginning to separate themselves.
The scariest team in the bunch is #RU. Not only are the Season 4 champs sitting in first place, but the addition of former Na'Vi player Ec1ipse adds both an intimidating presence on the battlefield, as well as one of the most knowledgeable strategy minds to an already powerful team. Look for #RU to continue their winning way this week against Synrgy Gaming (1-4). In just his second match in NA, this is the perfect team for Ec!ipse to wreck as he proves to the world that the Na'Vi way translates into any region they choose.

But as dominant as #RU has been (and is set up to be for the rest of the season), Team Refuse has been just as impressive and sit only one point behind GameIsRigged and crew. Refuse will be tested this week, though, as they take on the defending WGLNA champs from eLevate. Team eLevate suffered their first loss of the season in Week 3, dropping a 2-5 game to #RU in a shockingly subpar performance. Big things were expected out of the champs, but they went down more like a team fighting off relegation than a team fighting for a trophy. It will be interesting to see if they're back to their former selves, or if this is the beginning of a downward trend.
But that's not the only huge game being played this week, as o7 takes on both Noble Gaming and Team Refuse in battles that can really go a long way in sorting out the standings. Two wins for o7 establishes them as a true threat to the championship (especially with their Week 1 win over #RU), while a win for Noble on Tuesday night could help launch them back into contention as they try to climb their way up the rankings after suffering two surprising defeats so early in play (they only lost two matches all of last season). Can their new lineup bounce back and return to last season's glory? Week 4 should tell us all we need to know.
Check the schedule below for a full rundown of this week's action, then be sure to watch all the firefights go down on BattleViewer.com.
| Date | Match-Up | Time |
| --- | --- | --- |
| Tuesday, July 14 | VERSUS | 17:00 PT |
| Tuesday, July 14 | VERSUS | 18:00 PT |
| Tuesday, July 14 | VERSUS | 19:00 PT |
| Tuesday, July 14 | VERSUS | 20:00 PT |
| Thursday, July 16 | VERSUS | 17:00 PT |
| Thursday, July 16 | VERSUS | 18:00 PT |
| Thursday, July 16 | VERSUS | 19:00 PT |
| Thursday, July 16 | VERSUS | 20:00 PT |