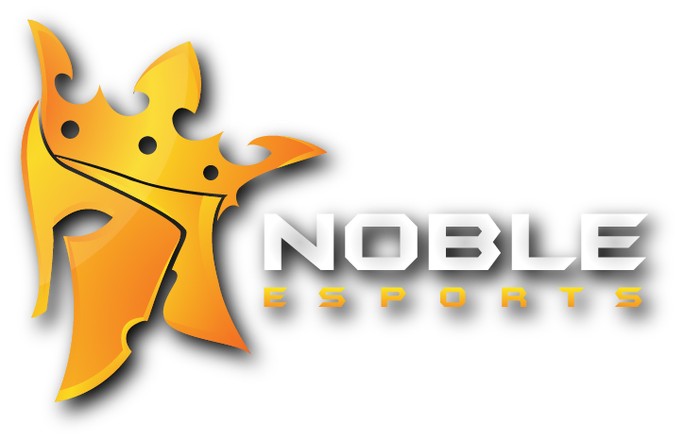 In a season where roster moves rebuilt, rebranded, and even divided established WGLNA teams, one acquisition proved to be a monumental game changer: Noble signing Serge "AkulaV" Agroskin away from I Love Lamp. Not only did the signing help lead to Noble's rise to the WGLNA Finals (October 3 13:00 PT), but the shift in power dropped Lamp -- last season's runner-up -- all the way down toward the bottom of the standings.
This season, AkulaV led the league in both points per battle and damage dealt, spearheading Noble's charge toward the championship and, at the same time, possibly cementing his own spot as league MVP.
But if you think the pressure-packed stage of a regional final will be too much for this "shark," think again, as this eSports star is also a former professional poker player. If anyone in the league knows what it's like to go "all in" and put everything on the line, it's AkulaV.
Wargaming: Going into the playoffs, not many people picked Noble to make it to the Finals. Did you see your victory over Team Refuse as a huge upset, or were you pretty confident going into that match?
AkulaV: We were the only team during the regular season to beat Refuse, [and] not in a tiebreaker. I think Refuse lost five points total during the season, and three of those were to Noble. So we went in pretty confident that we'd beat them, and we practiced a lot, so we didn't enter the match thinking that it was going to be impossible. We knew we beat them before, and we knew what it would take to beat them again. They are a really good team and we knew we'd be in for a tough fight, but it wasn't unexpected that we actually won. I know a lot of people thought it was going to be High Woltage and Refuse heading to the Finals, but if you look back at how the season broke down, we won seven of our last eight, and that one loss was in a tiebreaker.
Looking ahead to the Finals, what's it going to take to take down the Caballers?
We just can't let High Woltage control the maps. We need to control the map every chance we can. That's the key to victory: Don't let them control what we do; control what they do. We're going to look at how they play, what their strategies are, and why they do them. If we understand what their strategy is overall, their style of strategy, then we'll know what to expect and how to counter their moves. They're the best team in the league right now, so this is definitely going to be a tough fight.
The Cunninghams (now Noble) have an unfortunate history of playing their worst in big games. Why is this lineup any different?
I don't know what happened to The Cunninghams before, but this season we have a new caller and basically, half of the roster was replaced, so I think what happened in the past is in the past, and things are going to turn out differently this time.
So when people are watching the Finals, what they should look out for from you?
Nagatron seems to think that I'm the guy who never pushes, but I'm always playing tier VIII, and in general, I'm not going to be the guy watching our flank and waiting for something to happen. You'll find me in the fight or very close to the fight, as I work my way into position to do the most damage. I don't like to play the passive, push scout tank. I like to have my gun constantly firing, so if you're watching me play during the Finals, you can count on some serious action. Even if no enemy tank is visible, I'll probably be blind shooting somewhere.

Looking back before the season, what made you decide to leave Lamp for Noble?
The story behind the move actually goes back a few years. When I first started playing World of Tanks, one of the first friends I made was Dodoma, who is now playing on Noble. At the time, I was just playing the game and platooning with random people, and Dodoma was one of those people who helped me learn the game better. He'd always be there to give me tips or yell at me. (Laughs) He was just a friend who I Platooned with a lot, but then maybe a year later, Dodoma was on a team called River of Blood. He wanted to get me on the team, so he tried to convince the other players to let me join, but they ended up not having enough room on the roster. Later on, he got frustrated with them and ended up leaving the team, and that finally opened up a spot for me. I ended up joining them late in the season, but all they wanted me to do was play tier I, even though I was doing pretty well [when] playing tier VIII in practice, but I was the new guy, and that meant I was playing tier I. River of Blood ended up getting knocked out by Lamp in relegation, and I figured that was that; I wasn't going to be playing the next season and I'd go back to playing random battles.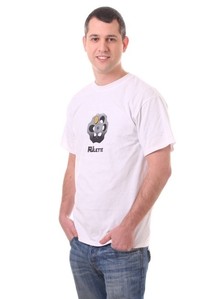 Luckily, a couple of guys from Lamp who I knew [had] asked me to join Lamp instead. I ended up joining Lamp the next season, and this was the first season without tier I, so everyone got to play a tier VIII, VII, or VI. This was the season with the new format, and we got off to a horrible start. I think we lost our first few matches, and I didn't think we'd do too well, but then everything started to click. At first, we had a couple of people trying to call, but once we got the calling figured out and the positions figured out, everyone just started playing well together and we ended up winning second place last season.
So that's how I got into the Gold League, but the whole time I was in Lamp, Dodoma was trying to recruit me to Noble, which was called The Cunninghams at the time. I told him I wanted to finish out the season regardless if we won or lost, then at the end of the season, I'd see if I wanted to switch over.
Basically, the season ended, and we ended up doing better than The Cunninghams, and Dodoma kept in touch, still asking if I wanted to make the jump. Our plan was getting as many top players as we could together and we'd make an All-Star-type team. I knew some of the guys from The Cunninghams, and we always got along great. They were an older group of gamers, where the guys from Lamp were really young. I just turned 30, and some of the guys on Lamp were 16, 17, 18. It basically came down to the captain of The Cunninghams, Comps, approaching me and asking me to join. I told him that I had a couple of friends from Lamp who I didn't want to leave behind, and Comps said, "Well, what if you all come to The Cunninghams?" I couldn't speak for them, but when he spoke to xsoldier and canadianimpact, they were down to make the jump as well. We all thought The Cunninghams was going to be a better fit for us, so we all made the move together. Now here we are, about to play in the championship.
Talk about shifting the balance of power in the league.
Yeah, and it wasn't anything against Lamp, I just think it was a better fit. The guys on The Cunninghams were a little more serious, a little older. With Lamp, last season, we ended up doing really well, but we didn't practice much and we didn't take it too serious. We did our thing and we did well, but in the beginning of the season, we all thought we'd get relegated right out of the Gold League.
Where did the name 'Akula" come from?
I'm Russian, and "Akula" means "shark" in Russian. I chose that name back in the day when I was playing poker professionally. A shark is the one who wins the game, wins the table, so that's why I picked that name. I played poker for a couple of years, then moved on to video games, but the name still stuck.
You led the league in Fantasy points, including damage and points per battle. Do you think you should win season MVP?
Last season, I also had the highest damage per game and highest points per game, but I didn't have the highest overall point total because I missed a week when I flew to China with RUlette in order to play in another tournament. I missed three matches due to that trip, so I had the highest average, but not the highest overall, and my good friend Dodoma ended up winning the MVP. I was happy for him, but I was a little upset, because being able to win with an unknown team was a huge accomplishment.
Dodoma ended up winning MVP, but I was really hoping I'd win. I went to China to help RUlette because they needed a sub who spoke Russian, but by doing that, it pretty much cost me the award. One of the benefits of joining the same team as Dodoma is I'm finally able to prove that I can do just as well while playing on the same team as Dodoma. There was a lot of back and forth joking between us last season, where he'd be like, "If you were on a better team, you never would've been able to do that well stats-wise." Joining Noble was another way for me to prove that I could score just as well playing on a team that stresses teamwork. I know stats don't matter and it's all about wins, but if stats do matter, accomplishing that two seasons in a row proves last season wasn't a fluke.