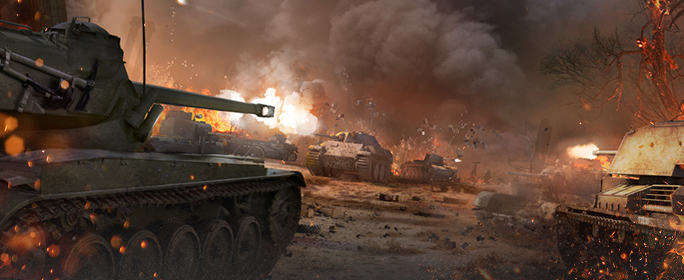 Looking to compete against top tankers while at the same time winning cool prizes ranging from Gold to Premium time and Free Experience? Look no further -- Wargaming's most popular weekly tournament series rolls into another week of action, including 5v5 tier III Encounter battles on Winterberg.
Sign up today to see if your team has what it takes to move up the leaderboards and bring home some of this week's big prizes, including the top team being paid 8,000 plus seven days of Premium time and 1,000 Free XP.
Also check out the official eSports Calendar for a full list of tournaments going down this month!
Registration: Open Now!
Registration Ends: Sunday, Jan. 31

---
Schedule
The complete schedule will be provided at the end of registration, once the final teams have been determined. Rounds will begin each day at the times indicated below. Use this Time Zone Converter tool to help know what time it is in your region.
Matches begin at 19:00 PT (22:00 ET) unless otherwise noted.
Group Stage 1

Feb.

1

Group Stage 2:

Feb.

2

Group Stage 3:

Feb. 3




Round of 16:

Feb. 5

Quarterfinal:

Feb. 6

Semifinal:

Feb. 7

,

16:00 PT / 19:00 ET

Final:

Feb. 7