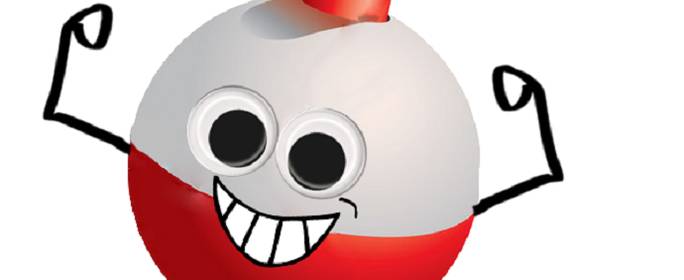 Last season, The Googlybobbers signed with sponsor Noble eSports, and in turn, ended up dumping one of the best names (and logos) in Tanks.
But after dropping back down to the Silver League (and breaking away from Noble), the fan favorites are back, complete with iconic branding and the new name, "Formerly Known as Googlybobbers." And the Bobbers aren't back in name only, as they've been smashing opponents this season with their eyes set on a return to the Gold League.
Wargaming's Jon Robinson caught up with two of the group's most popular players, SovereignZuul and Vyraall, to get their thoughts on the differences between the Gold and Silver leagues, team chemistry, and what it takes to build a winning lineup.
Are you guys excited to use the Googlybobbers name again?
Vyraall: We are definitely glad to have the old name back. For people who have been watching from Season 1 to Season 5 to now, it is hard for them to follow a team when they are consistently changing their name and their roster, or even falling apart and coming back with different players under a new name. Keeping the same name over that long period of time allows you to keep a larger fan base and really helps keep the community involved as they can actually get behind those teams. If you look at any long running teams across all the servers, the ones with the largest fanbase are the teams that have kept the same name through all those seasons.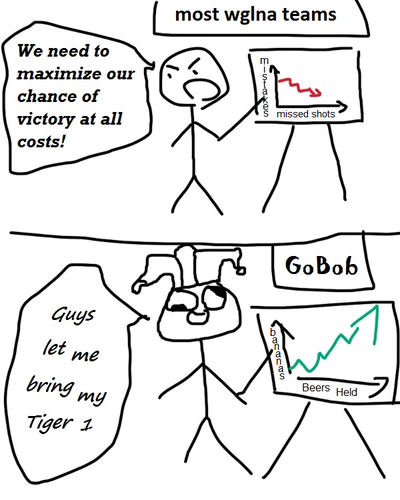 SovereignZuul: The name is our real identity in many ways. Perhaps with a new cast of members we're not as looney as before but every once in a while, a little bit of that old crazy leaks in. I love how fans have clung to that identity and it feels great to have people so enthralled with our name and personality in game. Googlybobbers is all about fun!
What's been the biggest difference playing in the Silver League as opposed to Gold?
Vyraall: The level of competition is lower and it allows teams that are rebuilding to come and get some experience with some of the new players that they are bringing on. You can also take a more casual approach to the season, giving you a break from having to scrim and practice multiple times a week.
SovereignZuul: Yeah, the pressure of performing isn't nearly as harsh in Silver.
Is the team's eventual goal to jump back into the Gold League, or are you guys content to rule Silver?
SovereignZuul: While we certainly want to return to the great competitive play level of Gold (and the joyful spotlight of being livestreamed), we're enjoying where we are now as a place to regroup and sense the future. If we can pull ourselves together and hold back the laughter and craziness mid-match, I think we're certainly among the top Silver League performers and have a good chance at returning to Gold.
Vyraall: Our goal is to definitely get back into Gold for next season. Right now we are just playing Season 1, 2015 to give a break to the veteran members and to get experience for our newer players.
You mentioned earlier how it's difficult to keep teams together. How tough has it been to keep the main core group of players across multiple seasons? What's your secret to keeping a happy team?
SovereignZuul: It's been very tough indeed! While many of our new members are friends we've known for some time most of our core from the beginning is gone. Only Tuxzilla, Myself and Zomb1efood remain from the upstarts of Season 3 Gold. We haven't had any real issue with the happiness of our team throughout multiple seasons, though.
The players that leave have left satisfied and enjoyed their time with us. We tend not to be angry people, not strict and harsh in the treatment of the Bobbers we've had over time. It would be a wonder to me if you're on our team and not a friend to the team. Personality is more important than skills here. Meshing well with your team is the most important skill. Solo skills can impress but if you don't know how to work with your team your solo skills don't have value.
Vyraall: The hardest part of keeping the team together is keeping your players interested in the game and making sure you have personalities and attitudes that work well together. When we were picking players to fill the spots that became open after last season, we treated it kind of like an interview where we were focusing on who they were as a person (their personality and attitude), more than their skills as tankers. I mean, you have to choose strong competent players, but they have to be "good people" who you want to be around and work with.
It is easier to improve someone's tanking ability than it is to improve their character. As for keeping the team happy, you just have to know when to push hard and practice a lot, and when to have an easy, more casual season, which is what we are doing right now.
What are your favorite tanks to use in League play?
SovereignZuul: Without a doubt my favorite tank is the PZ.VI "Tiger I." In a more simple time, during Season 4 of Gold League, I made famous the use of a Tiger I when such a tank would normally never have been seen back in those days. Our final match of the season against Kong Fu was considered one of the best battles ever seen in NA Gold League. Clutch and Ruukil joked about our lineup at the beginning of that battle, but were both speechless at the conclusion of it. In that battle I pulled a very high damage game using a tier VII tank in a tier VIII world. The Tiger's use in WGLNA was made famous that day and we've seen it used a lot since then with much success. Besides my use of it, it was always my personal favorite tank due to its infamous historic reputation and recognizable, attractive design.
Vyraall: I like the 50 100/IS-3 I just really prefer the close range combat that comes with those tanks and maps like Himmelsdorf and Ghost Town. The maps where RNG is less dependent and it is more about actual player skill.
What advice would you give new players/teams who want to climb the ranks and make it to Gold/Silver Leagues? What do you wish someone would've told you before you started?
SovereignZuul: To me that question brings up dark answers. [laughs] Working hard is the means to success in all things, professional gaming included. There were times if we had better planned ahead rather than juts "winged it" we might have come out on top, but instead we suffered a defeat. To many of us, that was just our style -- to jump in head first and deal with it in the moment -- a method which certainly brought our craziness in the public light. We originally entered a Gold Qualifier tournament on a whim and ended up finalists that same season.
We were lucky in this, because most of the teams in Silver and Gold had to plan ahead and work very hard for success, but we had just the right combination of attitude and skill to stay a part of the show. I would really suggest having the skills and putting them to practice as much as possible. You need to be a decent person to the people that matter … your team. You can't mistreat anyone or blow things out of proportion. That's another key to ideal team play. Finally, be wary of "gifts" such as sponsorship offers and the like. Your team is your family, or at the very least, close friends. You need to watch out for them and never give up on your family if you want to stay together.
Vyraall: It starts with the people you choose to have on your team. If you choose the players who have a positive personality and they want to put the time and effort into becoming better, then you have one of the biggest foundations to building a successful team. Then you just need to practice your individual skills and your team skills, and you will be on the path to success.
Want more Googlybobbers? Follow them now on Twittter: @Googlybobbers