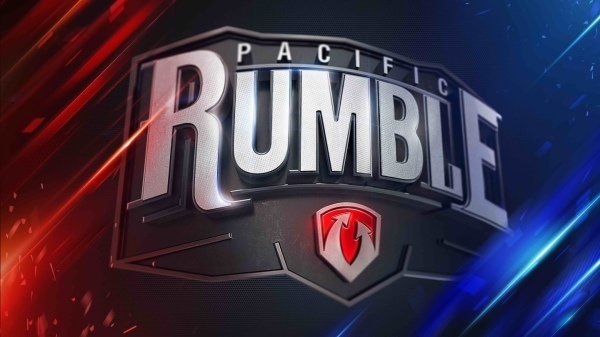 Ever watch a WGLNA stream and think you have the skills to compete against the best of the best? Here's your chance.
Wargaming is opening up qualifiers for a special Pacific Rumble tournament to be held in Tokyo, Japan on November 7. And with the qualifiers open to all teams, that means fans can see a Silver League team take down a current Gold league team to advance, or maybe even a team of Skirmish players who always wanted to see how they'd do against the pros winning their way through to the Finals. And what about the best of the best Gold League players forming a supergroup in order to head to Japan? It could happen -- as with any Open Qualifiers, it's all about winning, so established or not, this is the place to prove your tanking mettle in front of the world.
The tournament will play out under WGLNA's 7/54 Attack/Defense rules, with teams advancing through group stages before heading on to the Semifinals and Finals.
The winner of the Qualifiers will advance to Tokyo alongside the winner of the WGLNA Finals (October 3; BattleViewer.com) to take on the top teams from Asia in a tournament with a $100,000 prize pool.
Click here for the official rules, then go out and recruit the top commanders in the game for your shot at the epic trip to Tokyo -- not to mention all that cash!
SCHEDULE
TOURNAMENT STAGE
DATE
TIME

Group Stage 1

Tuesday, October 6

18:30 PT (21:30 ET)

Group Stage 2

Wednesday, October 7

18:30 PT (21:30 ET)

Tiebreaker (if needed)

Thursday, October 8

18:30 PT (21:30 ET)

Group Stage 3

Friday, October 9

18:30 PT (21:30 ET)

Tiebreaker (if needed)

Saturday, October 10

15:00 PT (18:00 ET)

Semifinals

16:30 PT (19:30 ET)

Finals

18:30 PT (21:30 ET)