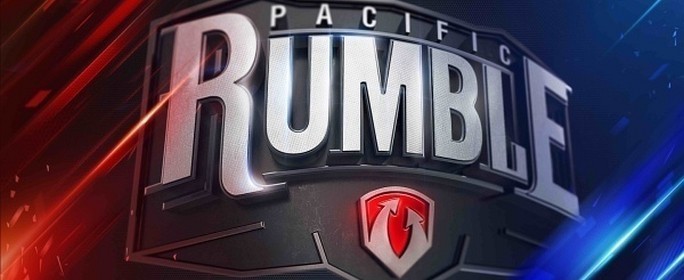 To their fans in Asia and Korea, this year's Pacific Rumble APAC teams need no introduction. Archrivals EL Gaming and KONGDOO have long been locked in a battle for supremacy: KONGDOO, the three-time regional champions, and EL Gaming, the figurative David that finally toppled Goliath to take home the king's crown at the recent Wargaming League APAC Season Finals. Will these two tanking titans be able to put aside their differences and unite under the APAC banner? Add in hometown favorite Caren Tiger, playing on their home turf of Japan, and we're talking about three talented teams who all stand a good chance of bringing home some of that $100,000 prize pool. Here's what the teams had to say as they sat down to talk everything Rumble (Friday, November 6, 19:00 PT).
Please introduce your team. How long have you been playing/competing in WoT? What are some of your achievements as a team?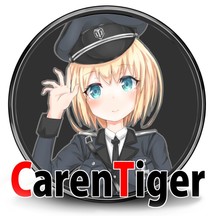 Caren Tiger: The team with the super cute logo, that's us! Our most experienced team members have been playing WoT eSports for over two years.This team was founded two years ago, but has been in its present form for just one year. Most of our results were achieved in the WGL. We've been to the WGL APAC Season Finals twice, and got the 3rd place each time.
EL Gaming: We've been competing for more than a year; our best performance was in the 2015 WGL Grand Finals where we finished world runner-up, but we aim to become the world champion next.
KONGDOO: Our team started as "ARETE" in 2013. Since winning the championship in WTKL Season 1, we've also won the APAC championship title in 2014 Seasons 1, 2, 3 and the Final, as well as the WCA. We've had to reorganize our roster as some of our players retired from competitive gaming in 2015. We may have changed our team name to "KONGDOO," but our performance remains steady. As for our achievements as a team, we won the championship in the 2015 WGL APAC-KR Season 1 Gold series, and have been runner-up in both the WGL APAC Season 1 Final and WGL APAC tournament Season 2. We have not been doing as well as we did when we were "ARETE," but we're still trying to improve ourselves.
How would you describe your team's playstyle?
CT: We use the IS-3 aggressively, as well as the T49. Most of our tactics may be different from the other teams', but all of them are simple.
EL: We execute our strategies quickly in battle, and communicate well with each other.
Caren Tiger, how does it feel to be representing Japan in the Pacific Rumble? Do you think you'll have a home ground advantage?
CT: We are not sure if we'll have an advantage. Even if we have some advantage, it might be very difficult to win. On the contrary, we are nervous because we have not had any offline tournaments held in Japan for more than a year. We'll be very happy if a lot of CT fans come to support us, but even more so if they are female.
What do you love most about competitive World of Tanks?
KD: The best thing we love about World of Tanks is that among other competitive games that have eSports leagues, it is the only game about tanks. Who wouldn't try the game after watching exciting team battles with legendary tanks that really existed in history?

Which are your tanks of choice in competitive World of Tanks?
CT: IS-3 and T49. When we get into difficult spots, we always rely on them.
How have you been preparing for the tournament?
EL: We've been examining the existing meta and its current resources to find its shortcomings and loopholes, so as to gradually improve upon the whole system.

Which team are you most looking forward to meeting in battle?
KD: We'd like to meet HWC and NOBLE, the best teams in NA.
How do you plan to celebrate if you win?
KD: Taking some pictures and having a party!
Check back tomorrow for interviews with the two NA teams, High Woltage Caballers and Noble eSports.