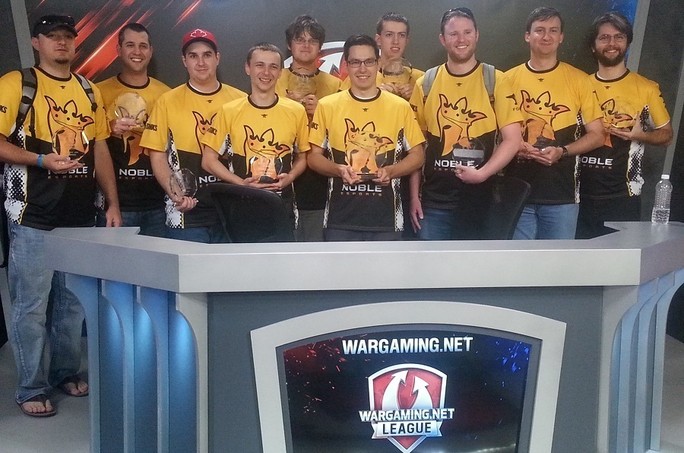 In what's sure to be remembered as one of the most unpredictable and exciting Finals in WGLNA history, Noble eSports upset the heavily-favored High Woltage Caballers to become the Season I 2015-2016 champions.
Noble shocked HWC right from the jump, shooting out to a commanding 5-0 clean sweep in the first match, taking advantage of their superior strategy in Himmelsdorf to command the map thanks to dominant play by the entire playing team: Dodoma, AkulaV, Marsh166, canadianimpact, militant83, Jerm, and xsoldier.
"If you asked Noble for their best-case scenario, I don't think they would've even said 5-0 after the first match," said David "Nagatron" Williams, WGLNA's caster and expert in World of Tanks analysis. "Himmelsdorf is such a tricky map, and it just seemed like High Woltage's rotations and their overall strategies weren't rehearsed enough or timed correctly. Something just wasn't right and if you looked at their team, it's like they went into a state of panic."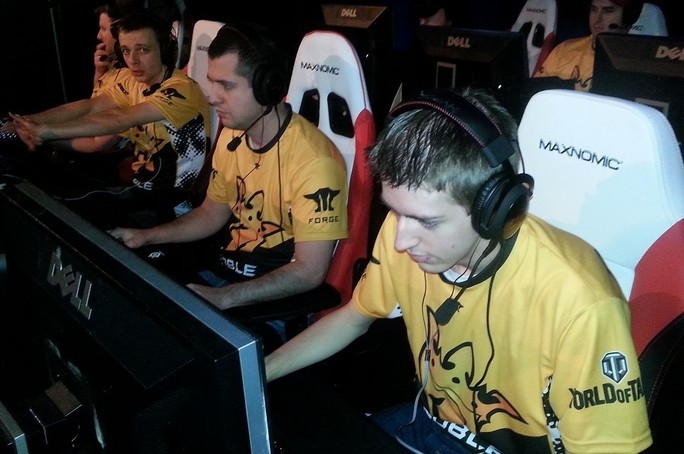 One of Noble's smartest plays was introducing the O-I into the match, with Marsh taking advantage of its most powerful gun to deliver massive damage.
"They weren't ready for the O-I at all," said Williams, "but when the two teams went to match two, that's when Oxmathus changed the entire complexion of competition."
In match two at Mines, Oxmathus brought his M44 artillery to the party, seemingly nailing every shot attempted while helping the Caballers even out the match at 1-1 in heading to the third and decisive match. "When enemy arty doesn't miss, it's hard to win," said Jerm. "The strategy was 'try not to get hit by arty,' but that didn't happen."
The teams traded wins in match three on Steppes, but when the match moved to Lakeville, Noble took control of the brawl, countering every move Caballers seemed to make. "When we got to match three, there's no safety net anymore," said Williams. "It starts getting in your head when the game is 2-2 that if you lose, what happens when I lose one more? What happens if I lose the one after that? You need to stop thinking so much and start playing, and it looked like High Woltage was just inside their own heads too much."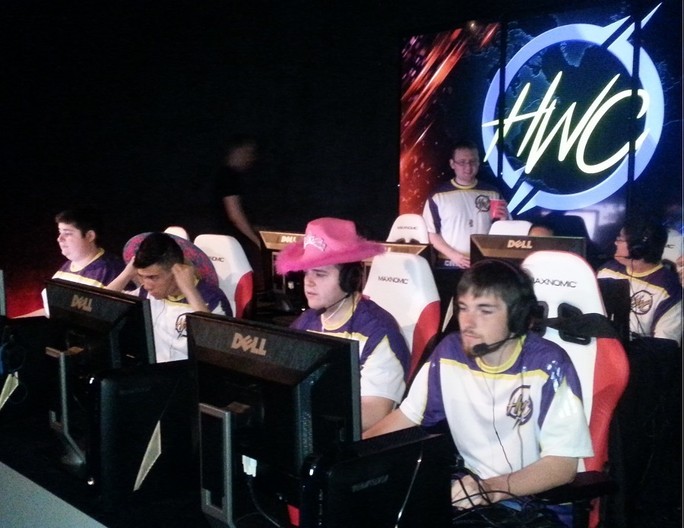 The move of the night was Marsh pulling off an amazingly clutch counter battery on ToFuSmurF that helped permanently swing momentum to Noble.
"I saw ToFu's tracers," said Marsh. "But even after that, I knew we had to keep up our momentum. I played in [the first two seasons] and we choked both times, so I was fully prepared for the choke. It has happened every time. I was excited about how we were playing, but nervous at the same time. Oxmathus was playing so well, I knew they were going to be tough to finish off."
But thanks to the momentum of Marsh's hit, Noble was able to finish HWC 5-2 in the third match and bring home the $75,000 grand prize.
"Marsh's counter battery lit a fire under Noble and helped set up the win," said Williams. "After that move, High Woltage went on tilt and just didn't execute as well as they could have. They were hesitant making tough decisions in battle, and I can sympathize with them. I've been the guy to make the right decisions and I've been the guy to make the wrong decisions. I've been the guy who has won the match and the guy who has lost the match, and it's a weird roller coaster ride of emotions that they're going through right now -- but in the end, Noble just out-played them, and that's something I don't think many people expected going into the Finals."
"When you look at this win, you have to look at the team," said an elated Dodoma after the final match. "We were definitely the underdogs going into this match, but throughout the season, you could feel our team meshing more and more as the weeks went on, and we played our best when we needed to the most.
"My mind is blown."
---
Notes & Quotes
CANADIAN IMPACT ON THE WIN:
"We've been in this situation so much where we've been down, but it's about regrouping. We just needed to go back to playing our game, despite the match two loss, and that's exactly what we did. We had people screaming in TeamSpeak before the last match was even over. It was so exciting, but at the same time, it was like, 'OK, let's slow this down and actually win this thing before we start to celebrate.'"
CURSE OF THE PINK HAT:
HWC's Dakillzor wore his trademark pink cowboy hat throughout match one as Caballers lost every game. But when HWC won the first games of match two, he put the hat back on, only to watch Caballers lose again. In fact, HWC finished 0-7 in games Dakillzor sported the hat. Time for some new headgear?
SEASON I MVP ANNOUNCED:
In the closest vote in WGLNA history, Dakillzor narrowly edged out AkulaV for the Season I MVP award, winning $2,500 for his efforts.
OX HATES ARTILLERY:
Funniest thing about Oxmathus' artillery dominance is the fact that it's his least favorite weapon in the game. "Honestly, I don't like playing arty. When the season first started, we needed someone to play arty, and I volunteered, but since then, I hated playing arty. It's just something I do. Every time we practice, I'm terrible at arty, but for some reason, when we're playing a match, I start hitting my shots."
CLOWN FIESTA: When something is going so incredibly terrible that it looks like a team is throwing a match, Reddit users like to call it a "Clown Fiesta."

Fantasy winners

eishou, Ledif, and Bryant21 made sure to bring the circus to the WGLNA Finals.
FINALS MVP:
When you look at how Noble spread out their damage, you can see it was truly a team victory. But according to Williams, two players deserve special acknowledgement. "Marsh made the shots, but Jerm made the calls," said Williams. "Without Jerm making all the right decisions out there, Noble doesn't pull this off."
JERM TALKS NOBLE:
"I like to think of our team as a team of seven callers. We are all smart players, and if I tell someone to do something, they're good enough to do it without me micromanaging them. We put a lot of work in on a lot of the maps, and we were able to do our sightlines, do our rotations, and we were able to put pressure on them. I'm not trying to say that HWC are predictable, but we saw certain things from them, and we were able to do our rotations clean."
PACIFIC RUMBLE:
By winning the Season I title, Noble advances automatically to the

Pacific Rumble

tournament November 7 in Tokyo, taking on the top teams from Asia for their shot at a $100,000 prize pool. Said AkulaV: "I can't wait to get out there and play some more. Hopefully this win will give us some momentum and we can keep up our winning ways."