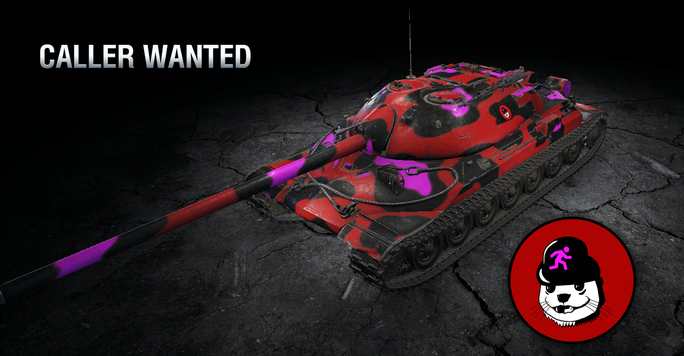 When Caller Wanted first entered the Gold League qualifying tournament, they only did as a way to practice against the best of the best before heading back to the Silver League.
But what started as a way to test their skills ended up with Caller actually winning their way into the Gold League, a place none of them thought they'd be this early in their careers.
And that was just the start of Caller Wanted's amazing journey from outsiders looking in to a team that's exceeded all expectations and is now poised to make some serious noise in the WGLNA playoffs (Thursday, Feb. 4; 17:00 PT).
How did this happen?
Wargaming sat down with one of the team's top scorers (and former competitive piano player), 17 year-old James "LemmingRush" Bee to find out.
Wargaming: "Caller Wanted" is a cool name, but it was also reality for a while, as you guys were in desperate need of a caller.
LemmingRush: When we were coming up with the name, I suggested it as a joke because the team was basically formed from Blue's friends, with the huge deciding factor being Win-8. Most of the players on the team are pub stars. We started out as pub stars. I've got 4K recent Win-8, and most of the players on the team have 3.5K.
How did you end up with Aggressor?
Blue contacted him. He wanted to get into HWC, but that didn't happen, so he ended up joining us. To me, that's the main turning point to our season, because now we're "Caller Found."
What's the journey been like for Caller Wanted, from your time in qualifiers to now headed to the playoffs?
We started off with what would've been a really good Silver team, and then in qualifiers, we ended up making it to the Gold League. But then after we made it to the Gold League, we had some players leave the team, so we had to find new players, including a caller, and we wanted to find some players who knew WGLNA really well. It's funny, because I think if we didn't have all those roster changes, we wouldn't be as competitive as we are now. I've enjoyed the journey a lot, though. It has been a lot of fun.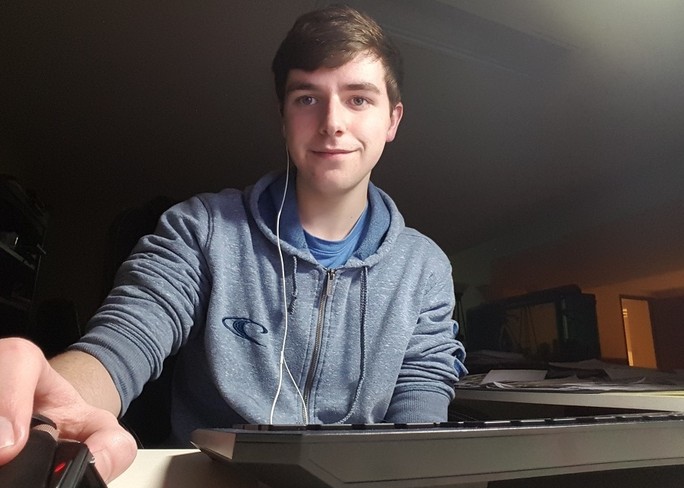 What were your expectations heading into the season?
When we started, our goal was fourth. That was a huge, really long-term goal. I expected us to finish sixth. Now our goal has changed, and I don't know if it's attainable or not, but we're pushing to finish second, third, or fourth. We'll see how it goes. You never know what happens once the playoffs start, especially if we make it to Vegas. You never know how people will play in front of that live crowd.
Who do you see as the toughest teams to face in the playoffs?
Noble, obviously. I don't know if we can beat Noble. Probably not, just to be honest. Everyone else, I think we have a pretty decent chance of winning. Noble will be the hardest, by far. There isn't really one team that sticks out as a road block except for them.
How did you start playing World of Tanks?
When I started playing video games, I was 13, and I started in a game called CrossFire with a friend of mine. We met playing piano, because we both played competitive piano, and then we started gaming together, but after a while, CrossFire got boring. So I thought, why don't we try a tank game, because that has always interested me, so I just googled "online tank game" and World of Tanks came up. That's how I found it.
You talked about being a pub star. What's the difference between pub battles and professional play?
A lot of it is actually similar. The thing is, in pub games, there's a dynamic where you have to react to your team. Who knows; they might be camping, but you want to push because the other side is losing. In 7v7, you can trust your teammates, so there's this huge dynamic change where you can actually work together and push this side without waiting for the players on your team to want to push to that side.
Do you still play a lot of pub battles?
Oh yeah, I love pubs. I really enjoy wicked games. I love when you get a 5v1 and then you totally annihilate the enemy team. That's the most fun to be had. I already have all the tanks in the game that I want, so I live for these wicked games.
You post some of your pub play videos on YouTube. Do you like teaching newer tankers how to play?
Some people find it weird, but I actually like teaching a lot. It's really cool to see people say, "I had 2K recent before I started watching your videos, and now I'm at 2,450 recent" or "now I'm at purple recent!" I really like seeing that, so putting videos on YouTube and streaming my games is something I really enjoy.
For people who are new to World of Tanks, what advice would you give them to take their game to the next level?
If you're a newer player, you should find a tank you like, and you don't need to play 4,000 games in it, but play it a lot. Get something you're comfortable with, and enjoy that because it's a game and you're supposed to be playing it for fun, so don't play a tank that you don't like. Like for me, I hate the IS, so I do badly in it (...) Once you learn a tank, you can start focusing on other things like how your team is playing, how the enemy team is playing, and you can learn the maps a lot better.
What do you think separates the WGLNA player from pub players in terms of skill? What is it about the WGLNA pros that puts them over the top?
There is a sort of line that you cross. When you're playing Tanks, the average player just focuses on their tank. They don't look at how the rest of their team is playing. The step I had to take to become a 4K recent player was learning to understand what my team was doing. You can't expect your teammates to play to you. The major difference is just situational awareness. The average player can drive their tanks, it's learning how to play to your team and how to play to the enemy team that makes the difference.
What's the best part about being a WGLNA pro player that the average fan doesn't realize?
The best thing is it's so much fun. There's something amazing about being able to work with six other guys and accomplishing a win that you didn't think was possible. I don't know how to describe it, but you have six other guys who you trust, and you work together to accomplish an objective. It's just so amazing when that objective is accomplished.
Is the way you feel about your team more incentive to make it to Vegas? You'd actually get to meet them in person for the first time.
Oh yeah, I'm excited to see everyone on my team. Unfortunately, only eight people get flown out per team, but I've been playing with these guys for months. It will be exciting to actually see them, but first things first, we need to win our way to the Final Four.