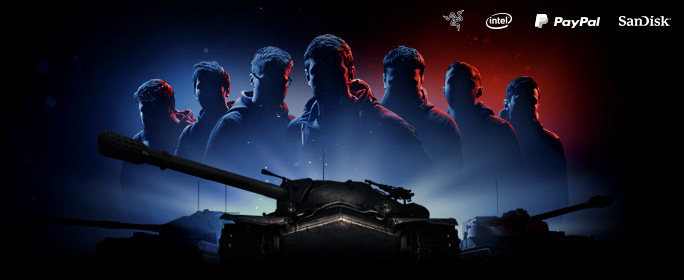 Drumroll, please... We have the final three teams for the Grand Finals 2016!
Group A

Group B

Group C

Group D

EL Gaming (APAC)
Wombats on Tanks (EU)
Na'Vi (CIS)
eClipse (NA)
YaTo Gaming (China)
SIMP (NA)
GOLD BASS (APAC)

Kazna Kru

(EU)

NSS Team (CIS)

Red Canids

(Brazil)

Hellraisers

(CIS)

Tornado Rox (EU)

The Brazilian Wild Card: Red Canids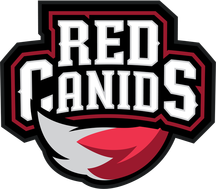 The oldest team from Brazil, Red Canids (formerly known as Game Over) is no stranger to the WGLNA Gold Series, making their mark with some of the top players from South America. Red Canids defeated longtime rivals INTZ to earn their spot in Warsaw, hoping to show the rest of the world that Brazilian tankers cannot only hang with the best, but they can beat anyone who stands in their way.
In a recent interview, SIMP pointed out their bad record against the Brazilian teams. Unluckily for them, the draw placed them together in Group B, along with the European champions Wombats on Tanks.
The European Wild Card: Kazna Kru

Kazna Kru getting the EU wild card is hardly a surprise. With their recent performance in WGLEU Season 2 (coming in third), could we expect anything else? Always a force to be reckoned with, Kazna boasts one European title and knows the stage only too well. With this team in Warsaw, there is only one statement to make: the three European teams at the Grand Finals 2016 will be rock solid.
Kazna Kru will start their tournament against Tornado Rox, a season-long rival for them, and eClipse, the American champions. Three teams of the highest caliber for what looks like a very threatening Group D.
The CIS Wild Card: Hellraisers

The final team to receive a wild card spot is none other than Hellraisers, the defending champions. Although HR was not able to qualify directly through the WGLRU, letting the top two seeds go to Na'Vi and NSS, they remain a serious force on the Russian cluster and should not be taken lightly.
Matched up against Na'Vi and GOLD BASS in Group C, will Hellraisers find the strengh to dominate their opponents and prove they're still champion material?
YOUR SOURCE FOR THE ACTION
The official Grand Finals 2016 website will be updated with the brackets, complete schedule and photos of the event!