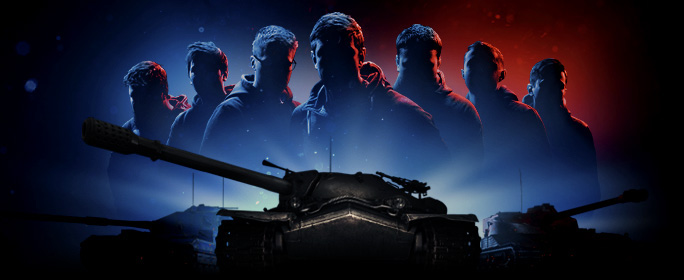 Last year's Grand Finals featured a good old-fashioned group of death, with Virtus.Pro, SC6, and NA champs eLevate all competing to move on to the second round. It was a brutal draw for all three squads, and seemed to weigh heavily on their minds before the event even began.
Will 2016 see a repeat scenario? We'll find out live March 18 at 10:00 PT, as the Grand Finals group draw will take place via livestream on BattleViewer.com, where teams will be sorted into four groups of three teams each.
The stream will be hosted by ESL's Oliver Maxfield and Mitch Leslie, with special guest Nicolas Passemard, Head of eSports at Wargaming Europe giving his thoughts on the tournament.
The 12 Teams
Two teams from

Europe (EU):

Wombats on Tanks

and

Tornado Rox

Two teams from

Asia (APAC):

EL Gaming

and

GOLD BASS

Two teams from

Russia (CIS):

Na'Vi

and

NSS

Two teams from

North America (NA):

eClipse

and

SIMP

One team from

China:

YaTo

...And three

Wildcards

yet to be revealed
The teams will be drawn according to these pools:
Basket 1:

Four teams qualified as the first of their region (EU, NA, CIS, APAC)

Basket 2:

Four teams qualified as the second of their region (EU, NA, CIS, APAC)

Basket 3:

Three teams who received a wildcard and the team from China
Group Stage
In the group stage, all the teams play against all the opponents of their group in "Best of 9" matches. The first and second teams are qualified for the playoff phase, whereas the last team is eliminated.
Playoffs
The playoffs are single elimination format, with the winner of each match moving on to the next round while the losing team is eliminated.
Who will bring home the most coveted trophy in the Wargaming.net League? Find out Friday morning who your favorite teams will face in the first round of competition when the Grand Finals goes down April 8-9 in Warsaw!