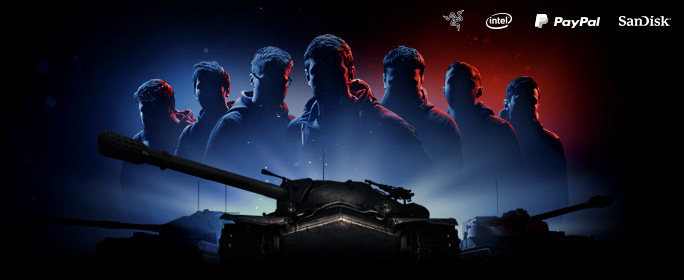 If you're looking to pick a Grand Finals winner, look no further than the two teams from CIS: Not So Serious (NSS) and Na'Vi. Both teams are dominant with their aggressive, punishing tactics But competition in Poland promises the best ever, so if a team wants to stand on the championship podium, they're going to need to bring their A-game. Find out who's truly the elite of the elite when the Grand Finals goes down April 8-9!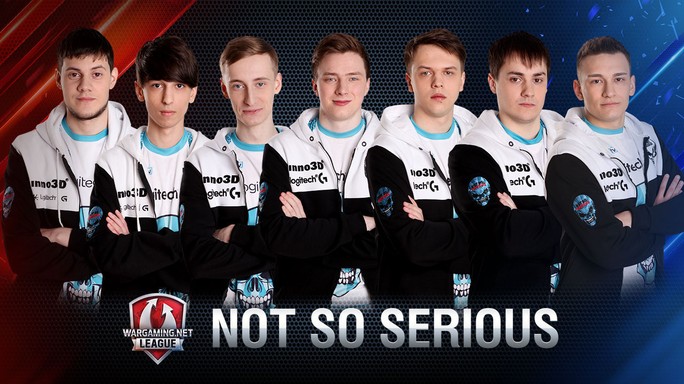 NSS
The way you played this season changed, as did your results. What's the main reason behind your growth?
The team was getting better each season. First, we trained a lot to get to that level. Second, two talented players joined us this season (Evil Granny and Beowolf), both of whom raised the bar for [us]. The support we've got from WePlay and our sponsor Logitech also played its part and helped us to concentrate on being professional players. We have a great atmosphere inside the team; everyone supports one another.
At your recent LAN Finals, you lost to Na'Vi after a tiebreaker. How will that influence your showing at the Grand Finals?
[The loss] was very important to the team. Even losing will positively affect our performance in Poland during the Grand Finals. Now we're angrier and more motivated than ever to show our best game during the season's final event.
What's the team's outlook for the Grand Finals?
We have great expectations. We train every day and prepare to surprise our opponents. After the draw, we can say that we've got a decent group [and] opponent for the quaterfinals. If everything goes as we plan, it's possible we would have a chance to have our revenge on Na'Vi in the semifinals. But it's hard to predict anything, because the best teams in the world will play there. And the team in better form will win.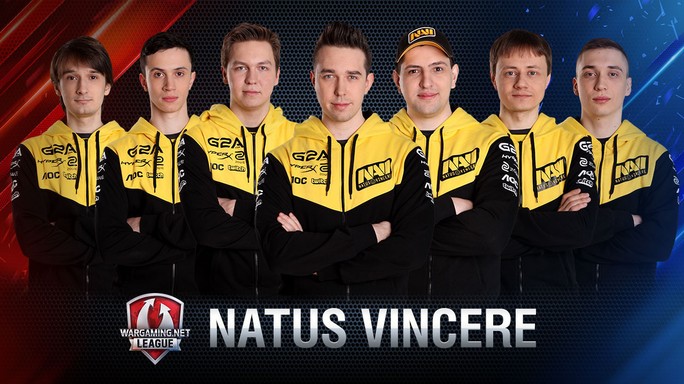 NA'VI
What's Na'Vi's outlook for the Grand Finals?
The expectations are high. This is the biggest World of Tanks tournament that we (unfortunately) have only once a year. It's a kind of exam, and therefore there's no chance for mistakes. At the Grand Finals, teams are going to show their absolute best. We, as any other team, are planning to perform as best we can. And, as surprising as it may sound, we want to win!
Which team is looking like your most dangerous opponent?
Traditionally, the most dangerous teams come from the CIS and EU [regions]. And of course we shouldn't forget about the unpredictable teams from China and the US -- they can come up with something we've never thought of. And by the way, some fans may be concerned with the fact that the current champions HellRaisers will qualify through wildcard. If people think they are not as strong as they were, that's a big mistake. I think that Na'Vi, NSS, HR and the European teams are favorites. I'm already sure that the battles in the top 6 will be on fire.
You managed to beat NSS via tiebreaker. What can you say about their performance during this season? Did they surprise you?
If we speak about the development of [the] Wargaming.net League, it's great that we have another strong, and even more importantly, stable team. But for us as a team, it's a headache. [NSS] performed great, which is obvious if you look at their results. That's why I'm sure they will be great at the Grand Finals.
Look forward to more introductions to teams from the other regions!
To keep up to date with all the latest news and updates about The Grand Finals 2016, simply like us on Facebook and follow us on Twitter. And bookmark BattleViewer.com to catch the action live!