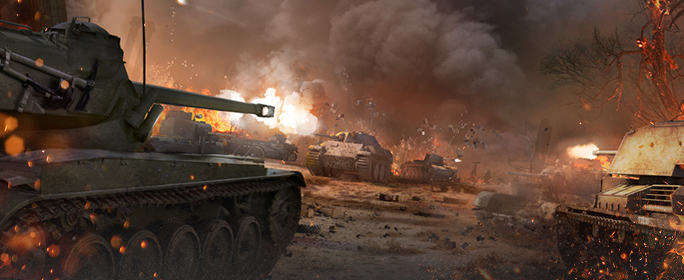 Looking to earn some serious Gold while at the same time playing for an even cooler prize of a brand new tier VI Cromwell B? Then here's your chance to sign up for Wargaming's latest tournament, a 5v5, tier V battle with teams shooting it out across five group stages of virtual warfare. Top team earns 15,000 per player along with the aforementioned Cromwell, but the prizes don't end there as teams as far down as 41st place will even still earn 1,000.
All battles take place using Encounter rules, with map selection changing daily.
Check below for the full schedule. Registration is now open, with June 26 at 09:00 PT being the last day to submit your team for approval.
Schedule
| Tournament Stage | Date | Map | Time |
| --- | --- | --- | --- |
| Group Stage Round 1 | Friday, June 26 | Malinovka Encounter | 18:00 PDT (21:00 EDT) |
| Group Stage Round 2 | Saturday, June 27 | Sand River Encounter | 15:00 PDT (18:00 EDT) |
| Group Stage Round 3 | Saturday, June 27 | Winter Himmelsdorf Encounter | 18:00 PDT (21:00 EDT) |
| Group Stage Round 4 | Sunday, June 28 | Lakeville Encounter | 15:00 PDT (18:00 EDT) |
| Group Stage Round 5 | Sunday, June 28 | Prokhorovka Encounter | 18:00 PDT (21:00 EDT) |