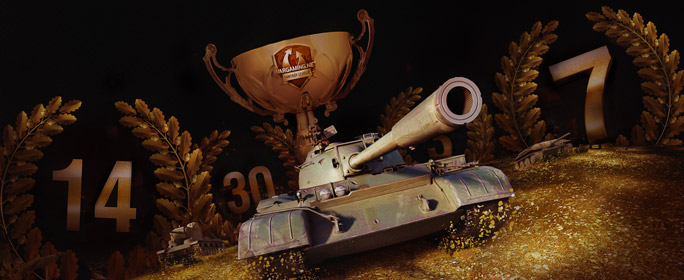 WGLNA Season II, 2015-2016 kicks off December 1, and with the league blasting into full force, that also means it's time to sign up for another season of Fantasy Tanks.
Not familiar with the site/game? It's simple, think Fantasy Football meets eSports, where WGLNA fans have the opportunity to compete for prizes by picking the highest scoring lineup of Gold League players.
Last year, names like AkulaV, Dakillzor, and Oxmathus_PRO were celebrated by thousands, as their skill on the virtual battlefield led to real-world prizing on a nightly basis. Who will be this season's stars? That's part of the fun of playing, as all you have to do is sign up using your Wargaming ID, then pick the seven players you think will score the most points based on categories ranging from Damage Dealt to Spotting.
Prizes
Prizes this season include a trip to the WGLNA Season II finals, gaming chairs from Need for Seat, thousands of Gold for you or your Clan, and tons of tanks. On top of the massive season-ending prizes, you can even win a Type 59 after playing for just a single night!

Returning players will notice a site redesign that includes everything from a scoring rebalance to reflect the new tier X tanks to an all new achievement system. Upcoming plans also call for live scoring updates and multi-add rosters, so be on the lookout throughout the season for even more changes to enhance your fantasy experience.
So what are you waiting for? Start scouting/stalking your favorite Gold League players today. They might just help you win that Type 59.