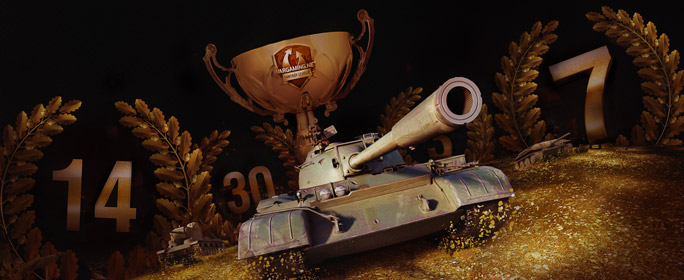 Fantasy eSports is quickly becoming a worldwide phenomenon, and while Fantasy League for World of Tanks has continued to grow and captivate the North American audience for a few seasons, the 2016 Grand Finals mark the first time the game will be opened up to players and teams across the globe.
That's right -- Wargaming's Fantasy League is adding top-shelf teams like Na'Vi and HellRaisers to the mix, enabling fans to pick their favorite lineups and compete for prizes as the best World of Tanks players battle for their shot at the championship trophy.
For those who haven't played Fantasy WGL before, here's a quick breakdown:
Head to the Fantasy WGL site and sign in using your Wargaming ID
Pick a team of seven players who you think will score the most points in categories ranging from damage to kills. There's a limit of only two players per individual team, so don't think you can simply stack your team full of Na'Vi superstars for the win
The fantasy game will be played on both Friday and Saturday, so after Friday's matches, be sure to log back in and make lineup adjustments depending on how your team is playing
While every team plays an equal amount of matches Friday, Saturday's games will vary due to the single-elimination playoffs, so pick a team of players who you think will go the distance
Prizes include Gold and vehicles, so study up on the best players from around the world and pick your team wisely. Rosters will be made available beginning Friday, April 1, with teams locked when the battles begin 3:00 PT (Grand Finals local time of 12:00 CES).
PRIZE LIST
RANK
PRIZE
1-25
Choice of Type 59, AMX 13 57GF, or lepKpz M41 90mm GF
26-50
Choice of AMX 13 57GF or leKpz M41 90mm GF
51-100
Choice of any Tier VI or below tech tree premium tank
Top 10%
7 Days Premium,

500

Top 20%
3 Days Premium,

250

Top 30%

250
Note: While all may participate, only NA accounts may win prizes