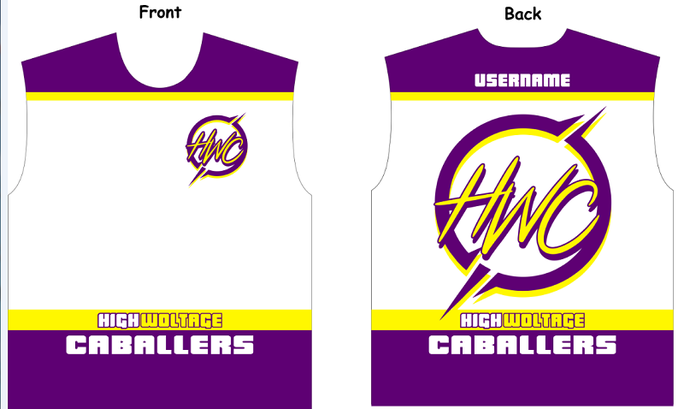 When word got out that Jon "Blueboyzcaptain" Clough was leaving SIMP for High Woltage Caballers, the news sent shockwaves throughout WGLNA. Blueboyz was not only the Season 4 MVP, he was SIMP's best player, and the player everyone assumed would take control of the team once SIMP's owner, MacG, retired from in-game competition.
Then again, anyone paying close attention to the Season 5 Live Finals could sense something just wasn't right with the team, and rumors of behind-the-scenes turmoil between SIMP's star and owner began to surface.
So what really happened?
"Irreconcilable differences," Clough said during a recent Wargaming interview. "There were just a lot of small things that started to add up to the point where I had had enough and it was time to see if I could make something else work."
Here's what else Clough had to say about Caballers, Tanks, and the upcoming WGLNA Finals (October 3 on BattleViewer.com).
Wargaming: In its first season, High Woltage Caballers is playing in the WGLNA Finals. Sometimes putting an all-star team like this doesn't work out, though. Did you think the team would mesh this early and make it to the big stage so soon?
Blueboyzcaptain: Yeah, that was the plan from the start, really. There was nothing else that was acceptable. This is what we all had in mind coming into this together. It's a lot of work to put a team like this together and it's even more work to try and mesh together, but we're dealing with it. It's not easy.
You took a big risk leaving SIMP for a new team, even if HWC is stacked. What was going on behind the scenes that made you want to leave?
I think I had to do too much in SIMP. With Caballers, all I have to worry about, all I have to focus on is playing the game.
Did you know in the middle of last season that you were looking to leave SIMP, or were you still playing it out in hopes of reconciling with your team?
We always wanted to play it out to the end. We had a chance to reach Globals, but it just didn't work out.
When fans watch the upcoming Finals, what should they expect from you? What's your role on the team?
I've always been a Jerry scout player, so I always try to find spots people don't expect me to be, then punish them for that.
Heading into the Finals, HWC is the heavy favorite. Do you like playing that role, or would you rather be the underdog?
We already know the outcome of what's going to happen, so to us, it's just all following through with our training.
HWC added Dakillzor at the first roster change. What did his addition mean to the team?
Adding Dakillzor made it easier to understand how the Europeans play. He made it easier for us to form varying strategies instead of being stuck in the NA meta. The goal from the start isn't just to win NA, but to be able to compete at Globals, and Daki is the one who will help get us there.
You guys are taking on Noble in the Finals. Noble features a lot of great players, including AkulaV, the top stats guy in the league according to Fantasy Tanks. How do you plan on taking them down?
If I wanted to farm salt, I'd say stats aren't everything. Results prove it.