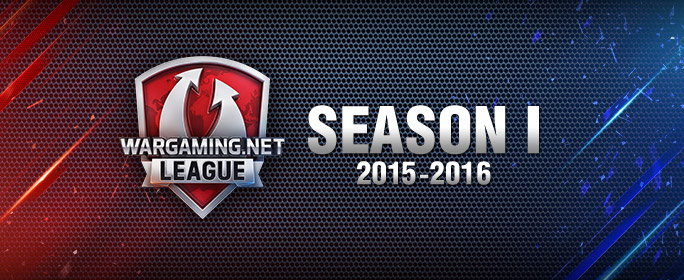 With one week in the books, three teams already stand out as early favorites to win it all in WGLNA Season 1 2015-2016.
First, eLevate is just as good, if not better than expected, thanks to the addition of Schoolbus players AmarLee, DarkGodZim, and the fantasy titan known as Arclit. eLevate smoked I Love Lamp in their championship rematch (5-2) before storming back from a 4-1 deficit to shock SIMP 5-4 on Thursday night's stream.
The second team to pay attention to is Team Refuse (formerly known as Top Tier). Refuse began the season with an impressive 5-3 victory over Synrgy Gaming, then brought out the whoopin' stick on Maple Freedom, taking them down by an overwhelming score of 5-1.
The third team should come as no surprise if you've browsed their roster: High Woltage Caballers. It's like when LeBron teamed with Wade and Bosh in Miami and overwhelmed the league with talent to win two titles -- HWC teams some of the biggest names in the history of WGLNA on one superstar squad, and they're playing together with one goal in mind: bringing home this season's championship.

Better yet, Week 2 pits two of these three teams against each other, as Tuesday night's broadcast features Team Refuse against High Woltage Caballers. HWC's ToFuSmurF breaks down the matchup:
"Team Refuse is a team to look out for, definitely. Last season, they started off really slow, but then they came on really strong at the end of Season 5. They went from a team that was looking at relegation to a team that not only was staying in the league, but a team who could practice together for an entire off-season so they could keep their momentum going. We've practiced against them a few times, and we know how good they are. They're a very underrated team, a very skillful team, and we know it's going to be a tough game for us.
"The thing with Team Refuse is, you have to be on point in terms of trying to catch them off guard and make the right reads. If you end up engaging them in a straight fight where everything is even, you're in trouble because they have some of the better players who play this game. So if you try to engage them in an even fight, it's not really even because of the quality of players they have on their team … they're that good. You're never doing yourself any favors when you try to engage anyone on an even level. You need to find a way to tip the balance in your favor, and that's what we're going to try to do Tuesday night. We need to do a really good job with our reads and catch them off guard. We need to catch them anytime they're in transitions or spreads … those are reads we really need to make because of how good Refuse is at their blind fires and all of the various fundamentals of the game."
Which one of these powerhouse teams will remain undefeated? Check out this week's full schedule below, then be sure to head over to BattleViewer.com to watch all of the action live!
| Date | Match-Up | Time |
| --- | --- | --- |
| Tuesday, June 30 | VERSUS | 5:00 pm PT |
| Tuesday, June 30 | VERSUS | 6:00 pm PT |
| Tuesday, June 30 | VERSUS | 7:00 pm PT |
| Tuesday, June 30 | VERSUS | 8:00 pm PT |
| Thursday, July 2 | VERSUS | 5:00 pm PT |
| Thursday, July 2 | VERSUS | 6:00 pm PT |
| Thursday, July 2 | VERSUS | 7:00 pm PT |
| Thursday, July 2 | VERSUS | 8:00 pm PT |