Sure, World of Tanks primarily deals with virtual goods, but we've got something so unique, so awesome, so collectible, we have to share it. It's a package of physical goodies available in our merchandise store: The World of Tanks Collector's Box!
That's incredible, you say, but the shipping charge would cost a fortune.
Actually, it wouldn't. To send this amazing package to the U.S. or Canada costs nothing — in other words, shipping is free!
So what's in the box? Let's take a look: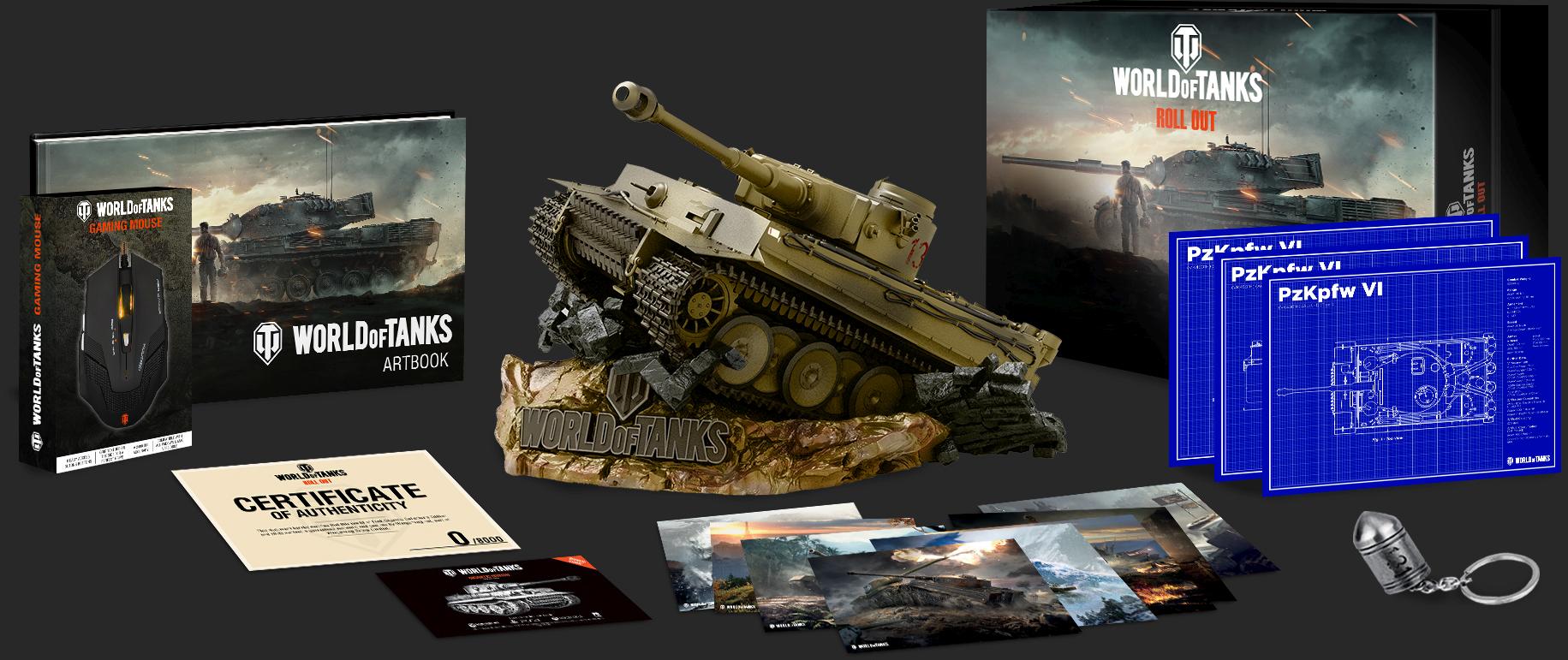 INCLUDED IN THIS PACKAGE:

ITEMS:

IN-GAME BONUSES:

1x Tiger 131 figurine by Tsumé Art
1x World of Tanks Artbook
3x Blueprints
1x World of Tanks Gaming Mouse
1x Shell Keychain
1x Certificate (box is a limited edition)

The Collector's Box also includes a code to redeem the following items on one of the following platforms: PC or World of Tanks: Mercenaries for PS4 or Xbox One. The code is not exclusive to EU and is valid for NA players:

100% Crew

1,000,000

Credits
30 DaysPremium Account
10xAutomatic Fire Extinguisher
10xLarge First Aid Kit
1xLarge Repair Kit
3xGarage Slots
This is Amazing! How Can I Get This?
The Collector's Edition is limited to 5,130 units — so pounce before they're all gone! Please visit the Wargaming Store for complete information.