There's no better time to grab some Gold! Get up to 15% more Gold when you buy with PayPal, Amazon Payments, or select credit cards!
This Gold is linked to your Wargaming ID for use in both World of Tanks and World of Warplanes.
Note: Offer only valid via the specified bundle.
AVAILABLE May 18 09:00 PT / 12:00 ET
ENDS

MAY 24 23:59 PT / May 25 02:59 ET
Special Offer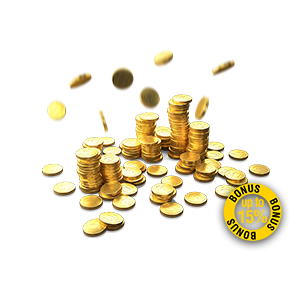 BUY NOW (US) Buy Now (Outside US)
From 500 to 9,000 10% Bonus

From 9,001 to 18,000 13% Bonus

From 18,001 to 25,000 15% Bonus