Commanders!
The Lunar New Year celebrates spring, new beginnings, and good fortune in Asia and around the world. We're ringing in the Year of the Rabbit from January 20 at 02:20 PT | 04:20 CT | 05:20 ET through February 1 at 02:20 PT | 04:20 CT | 05:20 ET with a big in-game event and a series of sales that refresh every two days.
Check out the themed Garage, tackle special Lunar Celebration Missions, enjoy plenty of discounts, and collect as many Lunar Stamps as possible to trade for rewards of your liking.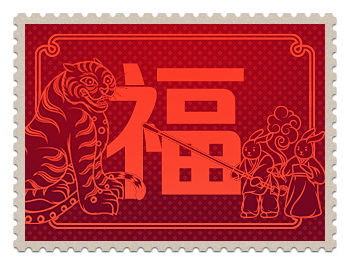 Why not get the new year off to a rousing start and add some new favorites to your Garage? The next event offer features the sturdy

VIII
TS-5 !
Pick Your Bundle
Premium Shop:
Each featured vehicle comes in two Premium Shop bundles: a basic one with a Garage slot and 100% trained crew, and a special one with Lunar Stamps and discounted in-game goodies. Lunar Stamps are a special currency used to purchase unique items from the event's in-game Lunar Event Shop.
In-Game Store:
A third bundle is available for gold from the in-game Store. This offer includes the vehicle and the following unique customization elements:
| | | |
| --- | --- | --- |
| | | |
| Nian Decals | Year of the Rabbit Emblems | Family Reunion Inscriptions |
Lunar TS-5
Available from January 28 at 02:20 PT | 04:20 CT | 05:20 ET through January 30 at 02:20 PT | 04:20 CT | 05:20 ET
The

VIII
TS-5 is the ultimate American tank destroyer: built to last and hammer opponents into the ground. With thick 260 mm sloped frontal armor, this vehicle is tough to crack. And it will keep rolling until the end, thanks to its large HP pool. If you need a tank destroyer that's hard as nails, use hull-down tactics to hide weak spots and break through enemy defenses with a high 2,823 DPM. The TS-5 is the weapon of destruction that will lead you to victory.
TS-5
VIII
Package Contents

TS-5

100% trained crew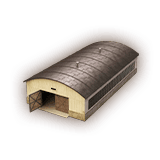 Garage slot

Lunar Stamps

Gold

×5 XP missions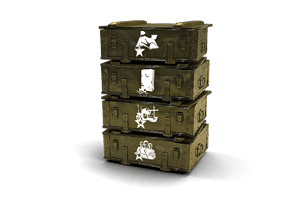 Personal Reserves

+300% to Free XP and Crew XP for 1 hour

+100% to XP for 1 hour
Discount
*The applied discount can vary slightly based on the currency used for purchase.
Lunar In-Game Offers for Gold
Available from January 28 at 02:20 PT | 04:20 CT | 05:20 ET through January 30 at 02:20 PT | 04:20 CT | 05:20 ET
Enjoy the festival spirit with an exclusive in-game bundle, containing the

VIII
TS-5 and striking customizations elements:
Bundle:

Bundle Contents:

Price:

Festive TS-5

1 Garage slot
100%trained crew
6Nian decals
6Year of the Rabbit emblems
6Family Reunion inscriptions

10,660

 
Grab Additional Lunar Stamps
Lunar Celebration Missions

Looking for more ways to get Lunar Stamps? Complete daily Lunar Celebration Missions! Collect and spend the special currency in the in-game Lunar Homefront Shop to purchase customizations, ×5 XP bonuses, Personal Reserves, and even the

VII
Type 62 !
Lunar Crates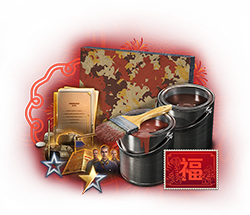 These Stamps are also included in five different Lunar Crates, available from the Premium Shop. Every Crate is filled with Lunar Stamps for the in-game Store, plenty of Personal Reserves, and a camouflage inspired by the Wu Xing Elements.
See the event guide for more details about Lunar Crates, missions, discounts, and more!
---
Don't forget to check back in for new offers!
Roll Out!