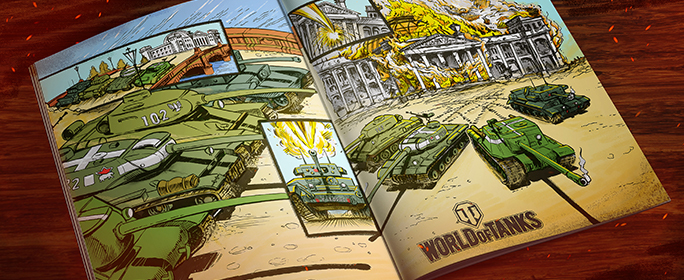 This year, we're redeploying to the Premium Shop a favorite foursome of phenomenal, historically-painted Premium vehicles with special Crews! Whether you're a fast-moving medium tanker, a heavy tank brawler or a fan of powerful tank destroyers, we've got a tank for you -- they're only here for a month, so grab them before they're gone!
About the Quartet
The Battle of Berlin (April 16-May 9, 1945) was Germany's final organized stand. While the Berlin Garrison surrendered unconditionally on May 2, the fighting continued for several days as orders reached scattered German units who wanted to surrender to Western Allied forces.The Allied victory in Europe is remembered this month in the Commonwealth and in Russia, marked by parades and reflection.
Stay tuned for more information on these amazing tanks throughout May!