Our 10th Anniversary celebration continues with Act IV: Overhaul kicking off on July 10 at 05:00 (UTC). Stunning new customization elements will appear in the Anniversary Store. These one-of-a-kind items are based on the legacy of World of Tanks, and each one has a curious backstory. Use all this customization goodness to add even more character to your tanks and make them shine on the battlefield!
The customization elements from previous Acts will continue to be available in the Store throughout the event. All Anniversary Coins you've earned during previous Acts will remain on your account throughout the 10th Anniversary event, and any customization elements you purchase will be yours permanently.
Spectacular Decals
Get your hands on these cool decals and give your steel warriors an exclusive makeover!
The decals shown below are not historical. They are available for vehicles of all tiers and nations in the Anniversary Store for 20 Anniversary Coins.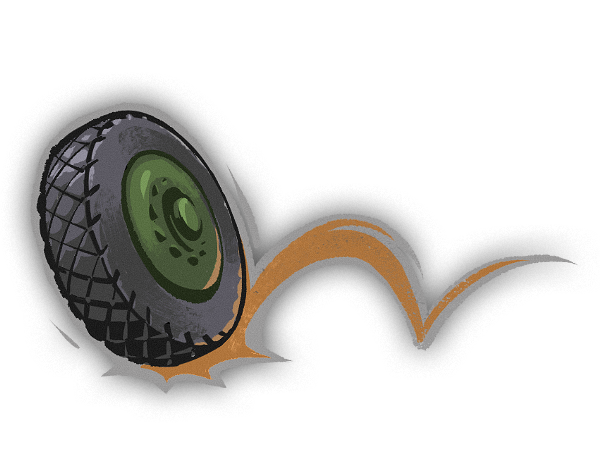 Wheel of Fortune
You might be the fastest gun in the West. Or maybe the most accurate sharpshooter. You know you can hit it, but does the Wheel of Fortune agree?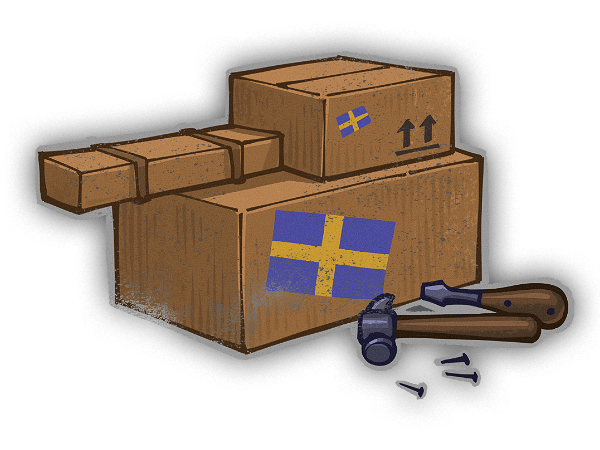 Game of Abracadabra
How do you name a Swedish tank? It's easy! Put all the letters in a box, shake well, and throw them on the table. Have fun trying to pronounce it.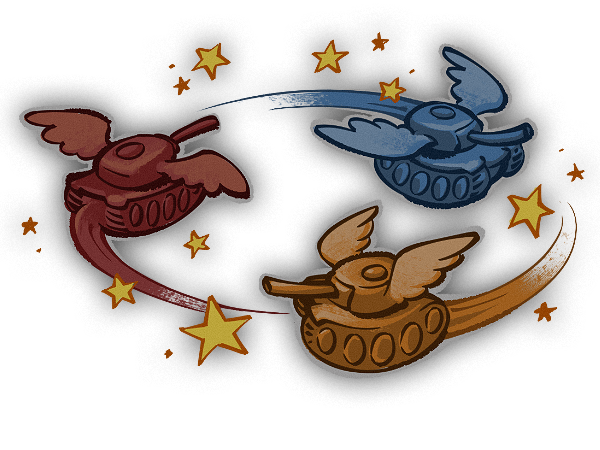 Ultimate Stun
The stun effect from a Т92 НМС shell is so strong that it'll make you see stars even at day.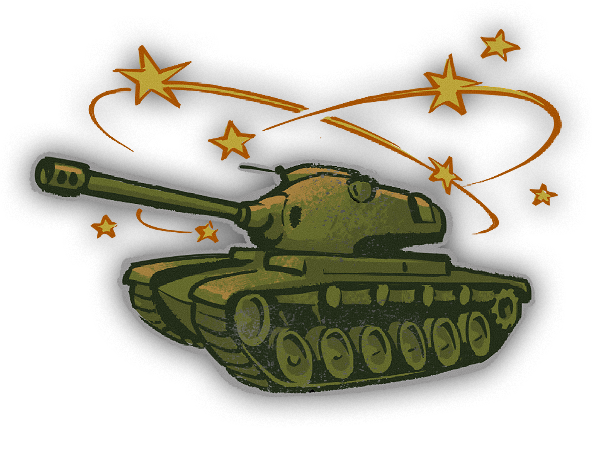 Disorientation
One does not simply do this when stunned...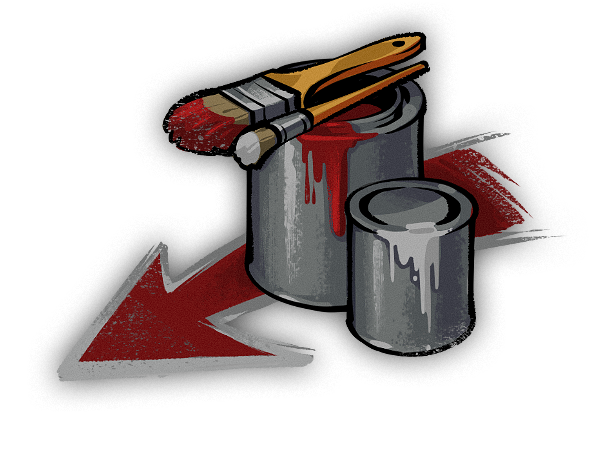 Amateur Painting Kit
Now you have 50 shades of grey for your favorite German tank.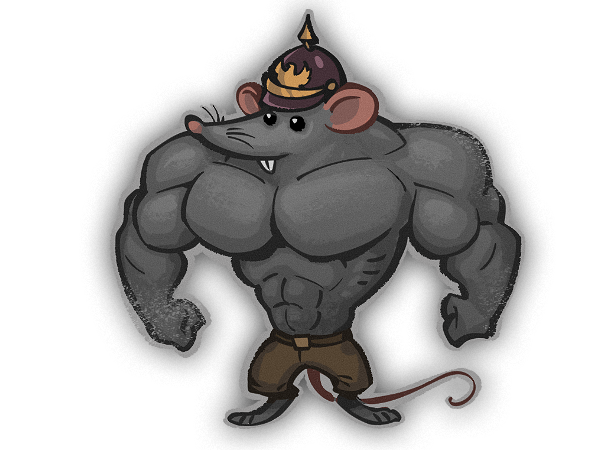 Mighty Mouse
Meet 3,000 HP of a true Teutonic engineering marvel.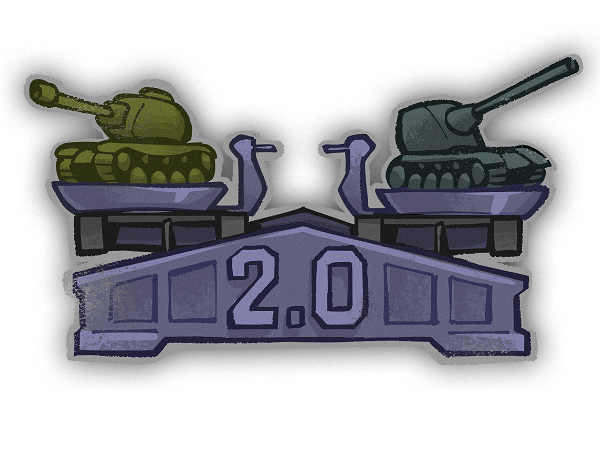 Vehicle Comparison
On a scale of 1 to 10, my baby is 29.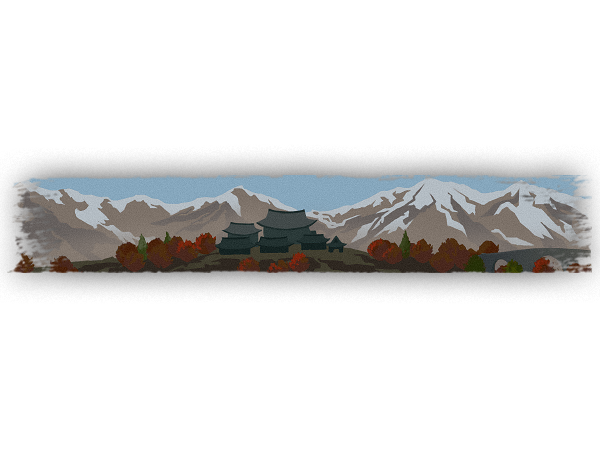 Sacred Valley (Reproduction)
Look at the tranquil bushes near the base! I could just sit here and meditate, just relaxing and leaving everything to fate. But that's not how we fight, tanker. Now saddle up!
Unusual Emblems
Emblems make your vehicle instantly recognizable even in the heart of battle since they serve as your personal "business card" for adversaries. Choose the ones that are right for you and rock out on the battlefield!
The emblems shown below are not historical. They are available for vehicles of all tiers in the Anniversary Store for 10 Anniversary Coins.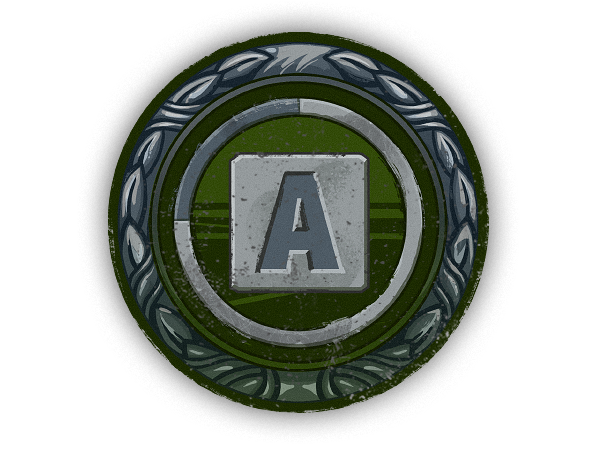 Rampage 1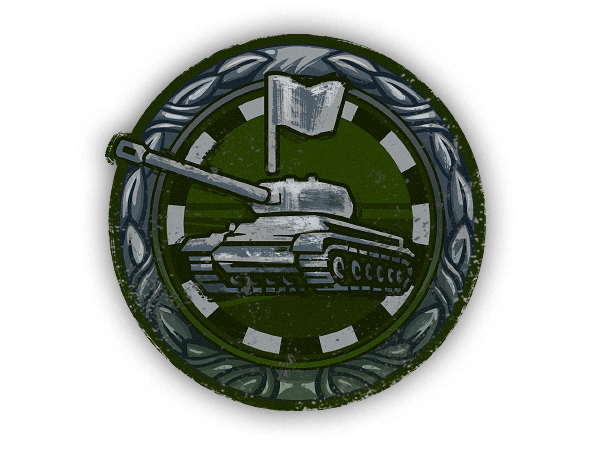 Rampage 2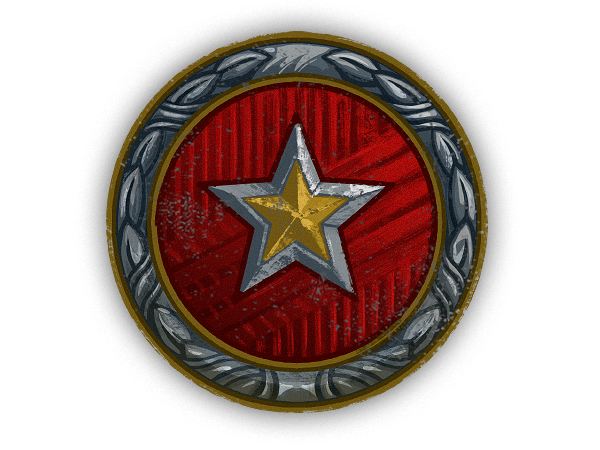 Ranked Battles
Flashy Inscriptions
This is just another way to express your personality. Would you like to send a funny message to the opposing team or your allies? Take a look at these unusual inscriptions below and make them your battle slogans! Each inscription has a story behind it that's based on some memorable moments from the game.
The inscriptions shown below are not historical. They are available for vehicles of all tiers in the Anniversary Store for 10 Anniversary Coins.
WT E 100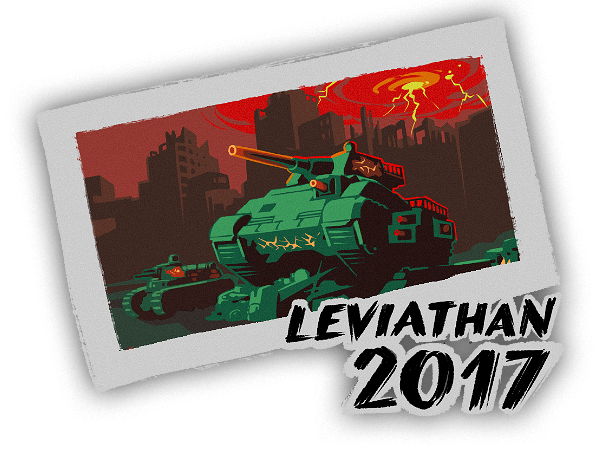 Leviathan 2017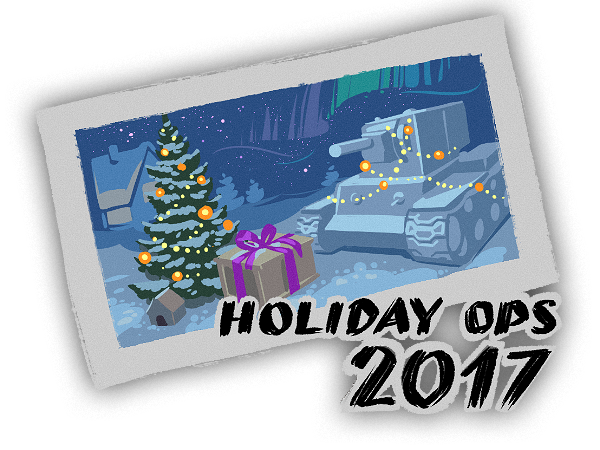 Holiday Ops 2017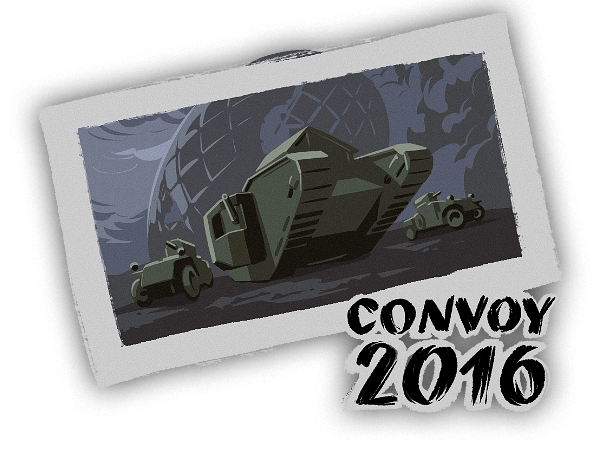 Convoy 2016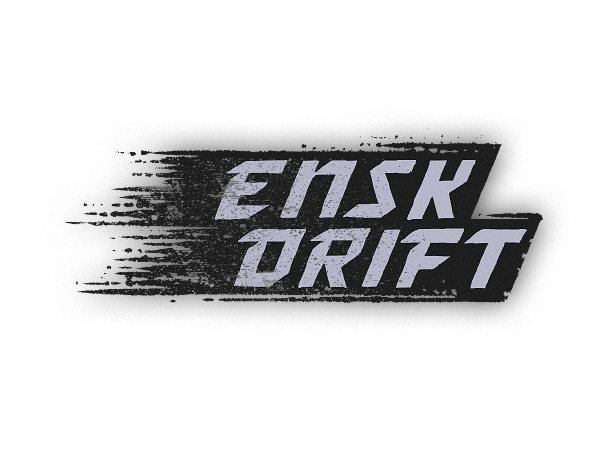 Ensk Drift
Watch Your Language!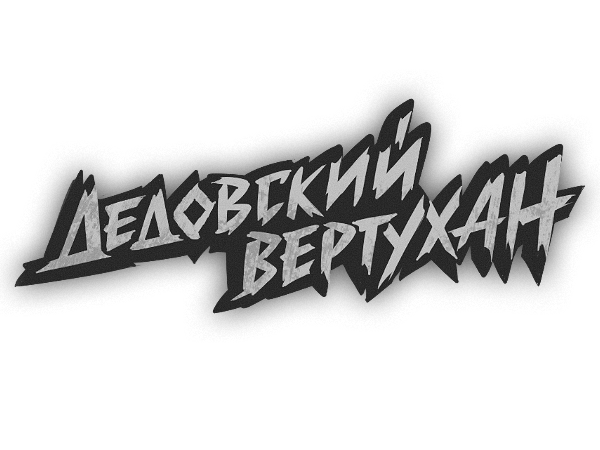 Derp Shot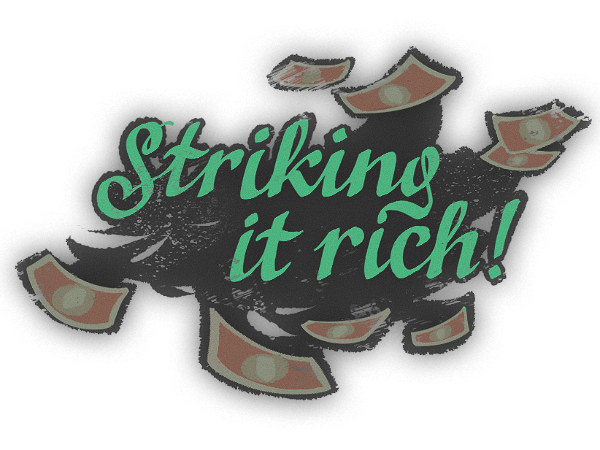 Striking It Rich!
Awesome 2D Styles for Three High-Performance Vehicles
But the most spectacular and coveted customization elements are the personalized 2D styles for three legendary tanks, each of which celebrates the history and features of the corresponding vehicle. Act IV features custom looks for the

VIII
Object 252U , the

VIII
Rheinmetall Skorpion , and the

VI
Strv m/42-57 Alt A.2 . Which one do you like best, Commanders?
All styles are not historical and are only available for specific tanks. Each style costs 100 Anniversary Coins.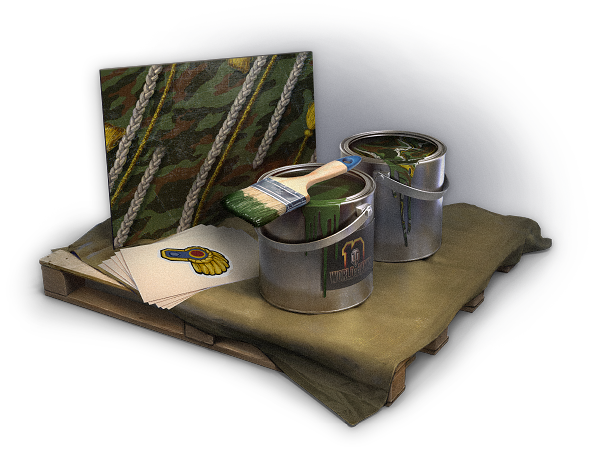 Demob
The army is all about quick reactions. They're the key to victory. While the enemy's busy drawing out the plans for an offensive on the map, we're busy changing the terrain, sometimes the hard way. That's why when the enemy's launching their attack, they find themselves completely at a loss in an unfamiliar area. That's just how we do business.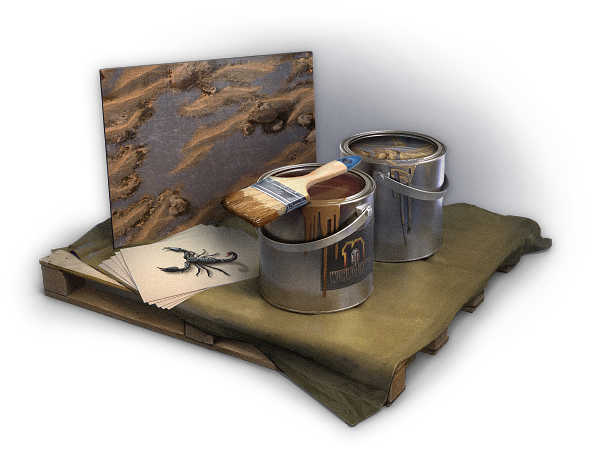 Panzerskorpion
It was supposed to replace standard shells with harpoons attached to a long metal chain. But we've got the sneaky suspicion we've seen it somewhere. It's a pity because it really would've helped coordinate careless allies more effectively.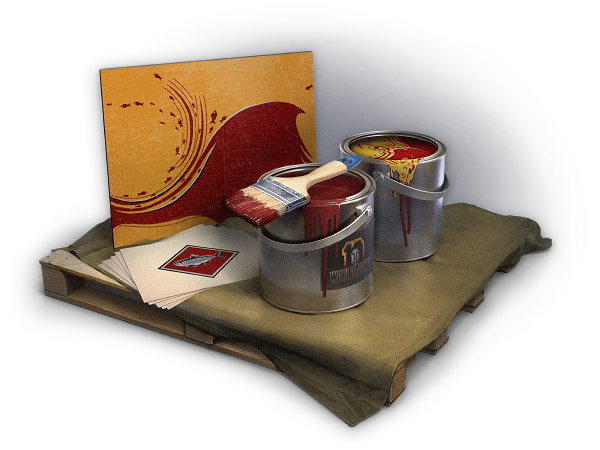 Surströmming
At the beginning of a battle, don't be surprised if a vehicle with this style is deployed to the far side of the map, away from all its allies. Believe us, this is for your own good. The distance will both save your delicate olfactory receptors and help your gastroesophageal reflux.
Object 252U
Object 252U
Demob
Style
Sense of Direction, Mk. IV
Style
Rheinmetall Skorpion
Rheinmetall Skorpion
Panzerskorpion
Style
Sense of Direction, Mk. IV
Style
Strv m/42 Alt A.2
Strv m/42 Alt A.2
Surströmming
Style
Sense of Direction, Mk. IV
Style
Finally, you can get your hands on an additional all-season custom look—Sense of Direction, Mk. IV—made from a mixture of World of Tanks mini-map fragments. This version of the style consists of instantly recognizable elements from the following Random Battles maps:
Ghost Town (desert fragment)
Paris (summer fragment)
Klondike (winter fragment)
Like the styles from the previous Acts, the camo of this custom look highlights new battle locations and images of bases that are used as emblems. Finally, Sense of Direction, Mk. IV features a unique style icon. Check it out.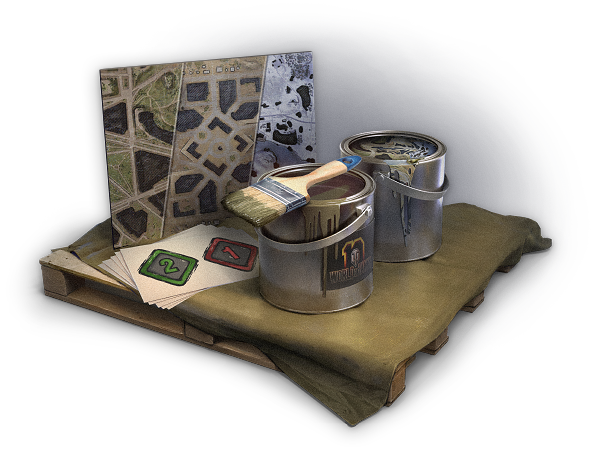 Sense of Direction, Mk. IV
Looks familiar, doesn't it? This all-season style gently reminds you of the necessity to watch the map. At least sometimes, you know. The tactical situation does change every minute, so keep your eyes on the map!
All customization elements from previous Acts will be available in the Anniversary Store throughout the event. Additionally, during Act IV the Premium Shop will feature special Anniversary bundles with gold and Anniversary Coins, as well as three bundles with iconic vehicles: the Object 252U, the Rheinmetall Skorpion, and the Strv m/42-57 Alt A.2, each with its own distinctive style.
Earn Anniversary Coins, exchange them for exclusive customizations, and roll out in style!
let's celebrate
together!
10TH ANNIVERSARY
10TH ANNIVERSARY
Join the grand celebration of World of Tanks' 10th Anniversary with tons of specials and pleasant surprises! A feast of new features, great rewards, and engaging events await, so get ready to party with us! The celebrations will consist of five Acts and will last until October 2020.