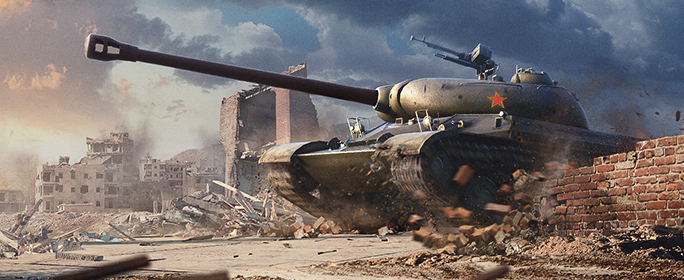 A number of Premium tanks were improved in Update 9.17. Among them were tier VIII's WZ-111, Löwe, and M4A1 Revalorisé -- all available in the Premium Shop in the freebie-packed "9.17 Buffet."
The WZ-111 isn't available all that often, so we have special bundles for this newly-improved heavy tank.
WZ-111

: Improved mobility, aim time and gun dispersion. Plus thicker protection for the turret and lower glacis plate!

Löwe

: Increased durability, improved armor and gun depression. Plus an engine boost!

M4A1 Revalorisé

: Improved aim time, stabilization and accuracy. Plus better gun depression and a more powerful engine!
---
Tank Buffet Bundles


Available January 2 03:20 PT / 06:20 ET
Ends January 30 03:20 PT / 06:20 ET

WZ-111

|

Löwe

| 1xGarage Slot
FREE +

M4A1 Revalorisé

| 2xGarage Slot | 7 DaysPremium Account

BUY NOW

WZ-111

1xGarage Slot

WZ-111

1xGarage Slot
1xGun Rammer
1xVertical Stabilizer
1xImproved Ventilation

FREE+

WZ-111

1xGun Rammer
1xVertical Stabilizer
1xImproved Ventilation

2,200,000

FREE+

1xGarage Slot

3,200