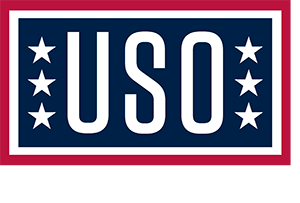 Our community continues to strive for achievements that mean the most in the best way possible. From May 20–21, we raised $43K in direct donations—which were subsequently matched dollar-for-dollar by Coca-Cola—to total more than $80K to benefit the USO's "Play it Forward: Hull-Down-For-Heroes" charity event.
The USO has been a pillar of support for many veterans and active duty service members for decades. The "Hull-Down-For-Heroes" event was just another step toward giving back to this foundation that has shown its best to those within our World of Tanks community who have dedicated themselves to military service.
With your contributions, this community has strengthened the bond between civilians and service people.
From TragicLoss and World of Tanks Publishing Americas, we give our passionate and heartfelt thanks to everyone who participated—this is the success we share.
Thank you!
Here's a breakdown of the donations and other results from the stream:
Largest Lump
Sum Donation:

Highest Bid on any Silent Auction item:

Most bids on a
single item:
Total raised from
Silent Auction:

Max Viewership through the Marathon:

$4K

$2,269

25

$7,296

6,142