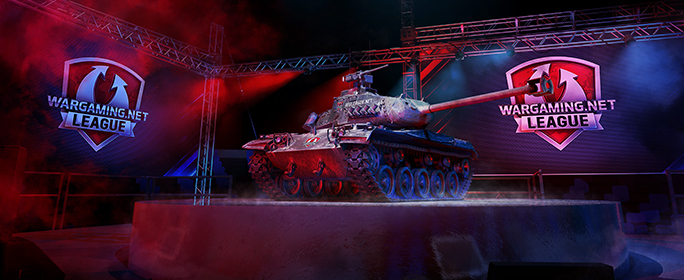 We're sending some of our best Club Wargaming livestreamers to command this year's Grand Finals tank on the front lines!
The Club Wargaming streamers (listed below) have been handed the keys to the M41 90 GF, this year's Grand Finals tank, and the first Premium tier VIII light tank. If you want to see this tank in action, check out our Club Wargamers' channels to see when they'll be streaming.
If you like what you see, grab your own M41 90 GF before it's gone!
WATCH LIVE
---
About Club Wargaming
Club Wargaming is designed to feature all the extraordinary parts of our community, from livestreamers and wiki volunteers to active forum members and mentors.
As a hand-picked volunteer of Club Wargaming, you could receive special perks and rewards. We're planning special t-shirts, patches, and other unique Wargaming-branded items to show off to your friends and fellow gamers at any of our numerous player gatherings, streams, and events.
To become a volunteer in Club Wargaming, all you have to do is continue what you've been doing: streaming our games, helping out your fellow players in the forums, or leading the effort to build our massive wiki guide database and other fan pages. If we notice your efforts, we'll reach out! Meanwhile, keep your eyes on the forums for new announcements and other details!