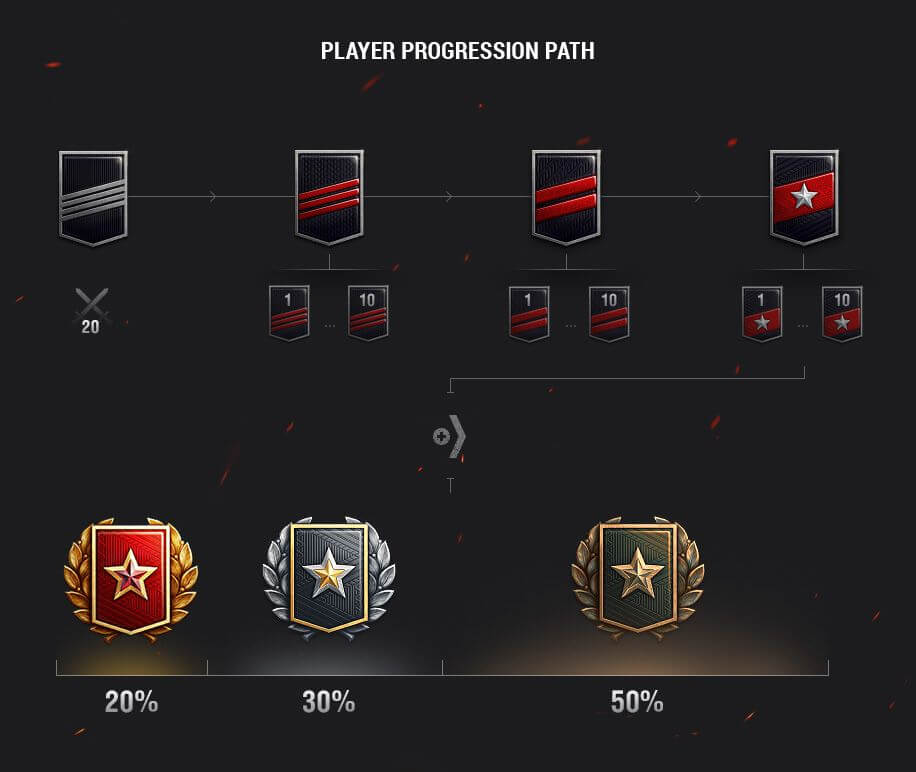 Once you have cleared all Ranks in Division I, you will find yourself in one of three Leagues based on your performance:
The Golden League:

Players in the top 20% — only the best tankers can reach it!

The Sliver League:

Players in the next 30%.

The Bronze League:

The remaining 50% of players.
All players make it to the Leagues may be matched with each other, regardless of their current League. For example, a player in the Bronze League has an equal chance of getting matched against a player from the Golden League.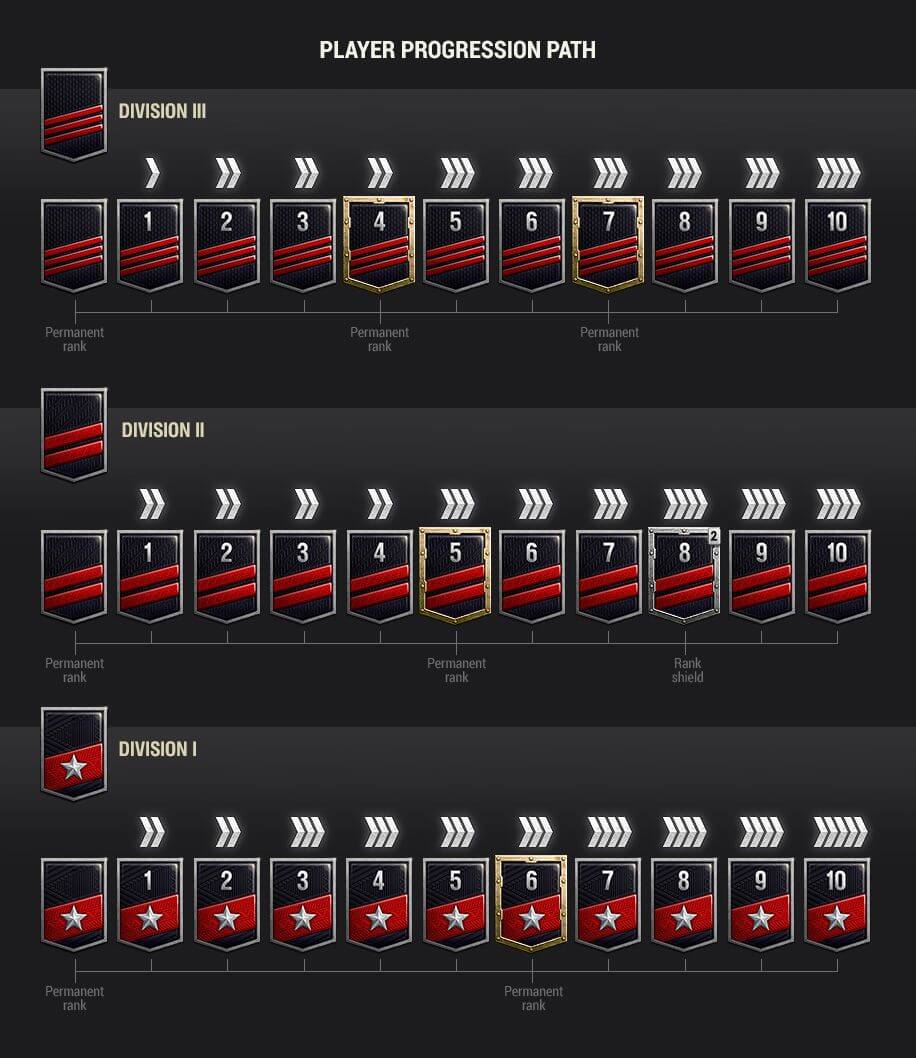 Defender

Breakthrough Tank

Fire Cover

Light Attack Vehicle

Heavy Destroyer

High-Caliber Support

Sniper

Tracked Scout

Wheeled Scout

Artillery