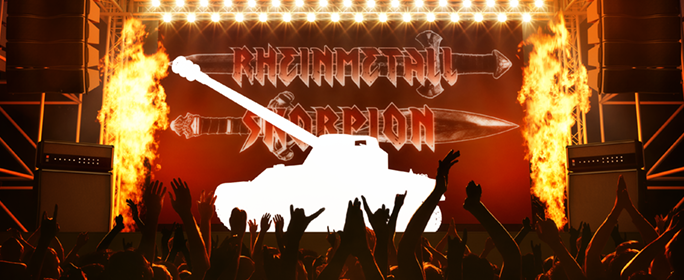 Our friends at Wargaming Europe are gearing up for gamescom, and we couldn't help but join in! As part of the Summer Play festivities, reach for the bonuses and discounts you crave during the Summer Play Extravaganza!
Nor can we wait for the Rheinmetall Skorpion on August 18. This rock star will blow your mind!
---
Starts August 18, 04:20 PT / 07:20 ET
Ends August 22, 04:20 PT / 07:20 ET
---
Daily First Victories


x5 XP

Prem. Vehicles
Tier VIII
15% Off

Gold Price

Regular Vehicles
Tiers VI-VII
30% Off

Tiers VIII-X


15% Off

Credits Price

Emblems, Inscriptions & Camouflage


50% Off

Gold or Credits Price

Premium Time
180 or 360 Days
15% Off

Gold Price
---
Missions
"gamescom 2016 - Let's do this!"

"My Supplies"
Q:

How do I find the mission requirements?
A: Go into your Garage and click on the "Missions" tab just above your Crew:

If you're still curious, check out our handy guide!