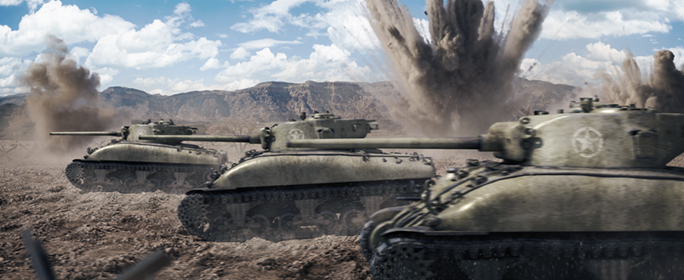 Friends who roll out together, stay together. Don't miss discounts on Garage slots, plus x2 Crew XP and missions for Soviet-based Platoons (and lone wolves, too)!
---
Starts July 8 04:20 PT / 07:20 ET
Ends July 11 04:20 PT / 07:20 ET
---

Garage Slots


50% Off
Gold Price
Weekend Missions
"x2 Crew Weekend"

"Soviet Friends" (must be in a Soviet Platoon)

"Hoist the Colors" (must be in a Soviet vehicle)
Q:

How do I find the mission requirements?
A: Go into your Garage and click on the "Missions" tab just above your Crew:

If you're still curious, check out our handy guide!