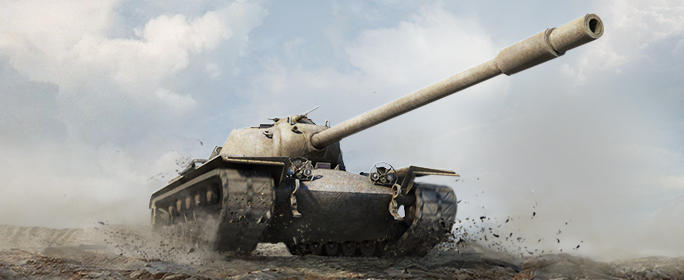 Event Starts July 1, 04:20 PT / 07:20 ET
Ends July 15, 04:20 PT / 07:20 ET

On Track events are meant to help you speedily unlock and purchase entire vehicle lines of a particular nation. If a line is On Track, that means substantial discounts on listed vehicles all the way to tier X! Plus, you have the chance to earn a Premium light tank-- the M22 Locust.
This time we're taking you to the T110E5, a fierce tier X heavy tank that can dish it out and take it! The line moves through a suite of medium and heavy tanks; the latter having exceptional gun depression for "hull-down" tactics!
Enjoy discounts on U.S. vehicles and earn rewards in this event's mission!
---
Select Vehicles
Tiers II-V
50% Off

Credits Price

T2 Medium

M2 Medium

M3 Lee

M4 Sherman

T1 Heavy Tank

Select Vehicles
Tiers VI-X
30% Off

Credits Price

M6

M4A3E2 Sherman Jumbo

T29

T32

M103

T110E5
On Track Missions
"Rushing Down the Line"

"Getting Your Crew On Track"

"On Track to the T110E5"

"Equip Your Tank - Part I"

"Equip Your Tank - Part II"

"This Track Leads to the Armory"
Q:

How do I find the mission requirements?
A: Go into your Garage and click on the "Missions" tab just above your Crew:

If you're still curious, check out our handy guide!
Premium Shop Bundles

BUY NOW

1,700

1 Day Premium Acct.

+FREE:

1x Garage Slot

BUY NOW

4,500

100,000

14 Days Premium Acct.

+FREE:

2x Garage Slots