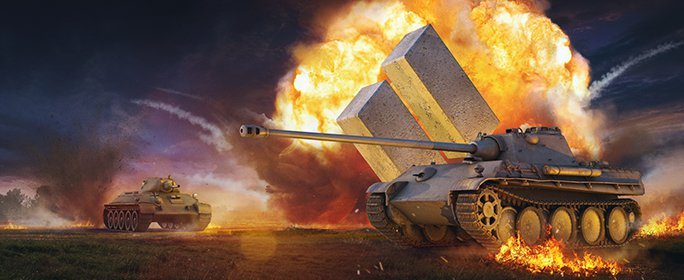 Fast flankers, deadly snipers and aggressive in a pinch -- medium tanks do it all! This week, take out your medium tanks and train
your Crews. And don't miss the return of an old friend -- the American Ram II is back in the Premium Shop!
If you want to earn a free tier VIII medium tank, check out our "Earn a Free FV4202 (P) in February" event, which starts February 15!
---
Feb. 12-15


03:20 PT / 06:20 ET
x2 Crew XP
Starts February 12 03:20 PT / 06:20 ET
Ends February 19 03:20 PT / 06:20 ET
Premium Shop Bundles

+FREE

1x

Garage Slot
Missions

Mission

Restrictions

Reward(s)

Destroy 2 Tanks in a Tier IV-X Medium Tank

Play a battle, destroy at least two (2) enemy vehicles and place in your team's top 10 XP earners.

A

ll modes except Rampage

M

ust be in a medium tank of tier IV or higher

Repeatable

+50% Crew XP

Destroy a Medium Tank in a Tier IV-X Tank

Play a battle, destroy at least one (1) enemy medium tank and place in your team's top 10 XP earners.

All modes except Rampage

M

ay be in any vehicle tier IV or higher

Repeatable

+20% Crew XP

Earn 25K XP in a Tier IV-X Medium Tank

Earn 25,000 XP over any number of battles.

Personal Reserves:

1x100% Crew XP Booster (4 hr. duration, no expiration)

Earn 25K XP 5 times in a Tier IV-X Medium Tank

Complete "Earn 25K XP in a Tier IV-X Medium Tank" five (5) times.

5x Small First Aid Kit
5x Large First Aid Kit