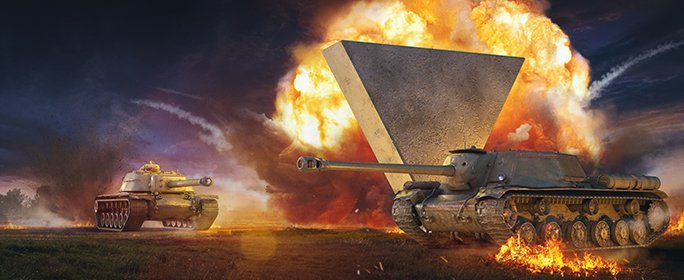 Some tank destroyers are stealthy snipers, and they have a powerful gun. This means safety is the name of the game -- find a concealed perch to unleash your weapon on unsuspecting foes. Earn special rewards when you play or destroy tank destroyers in this week's misisons!
Comic Guide to Tank Destroyers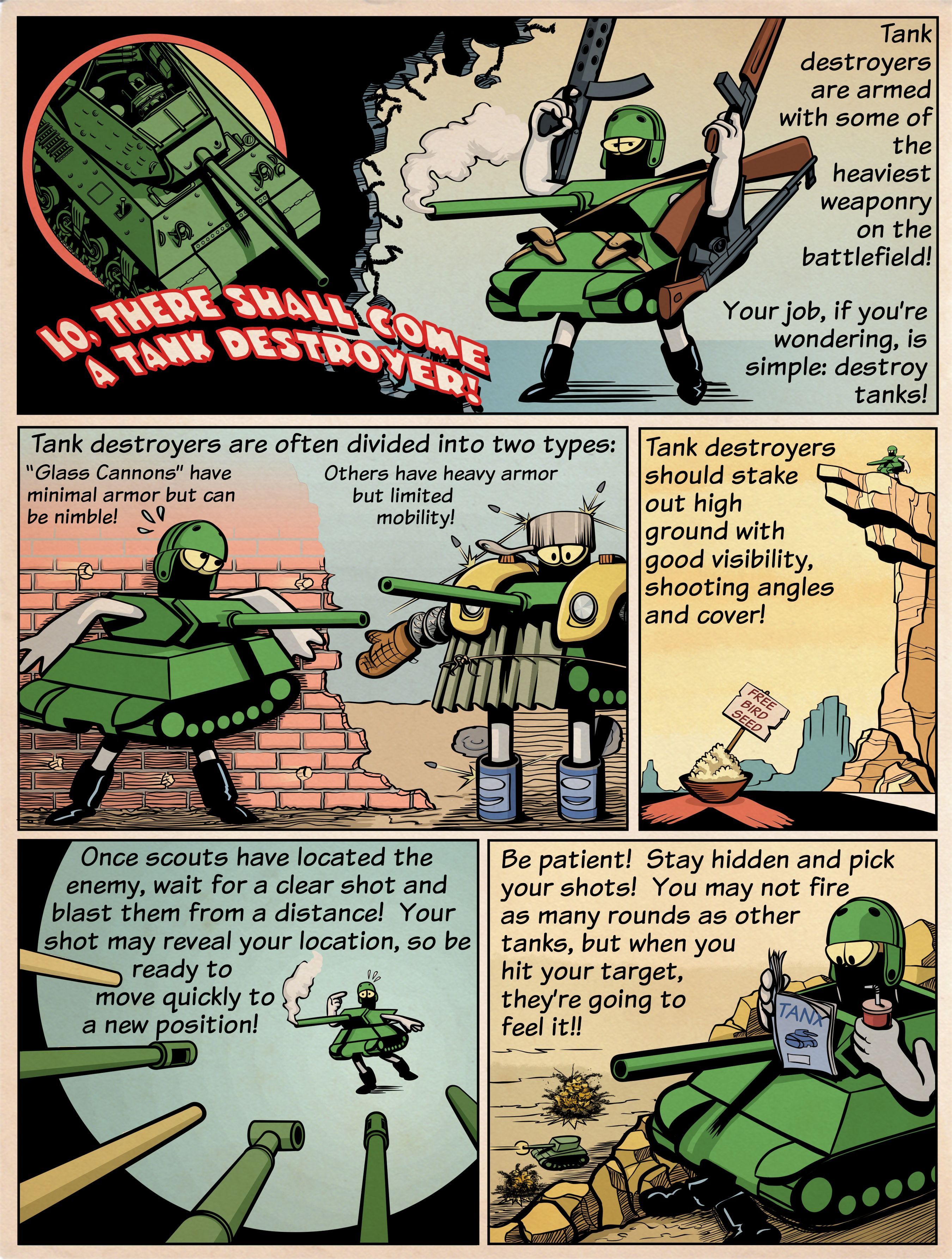 Tank Destroyer Daily Missions
June 17-24
04:20 PT / 07:20 ET
Here are the missions for this week!
"Tank Destroyer Solo Daily"

"Tank Destroyer Platoon Daily"

"Full Daily"

"Get Full Daily 4 Times"

"Destroy 2 Tank Destroyers"
Q:

How do I find the mission requirements?
A: Go into your Garage and click on the "Missions" tab just above your Crew:

If you're still curious, check out our handy guide!