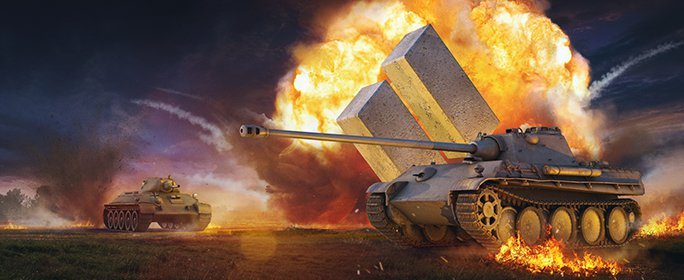 Medium tanks play a variety of roles on the battlefield. Depending on its characteristics and how your team is made up, a medium tank player might find themselves as a flanker, assassin or scout. Take the time to learn more about a medium tank's strengths and weaknesses!
Comic Guide to Medium Tanks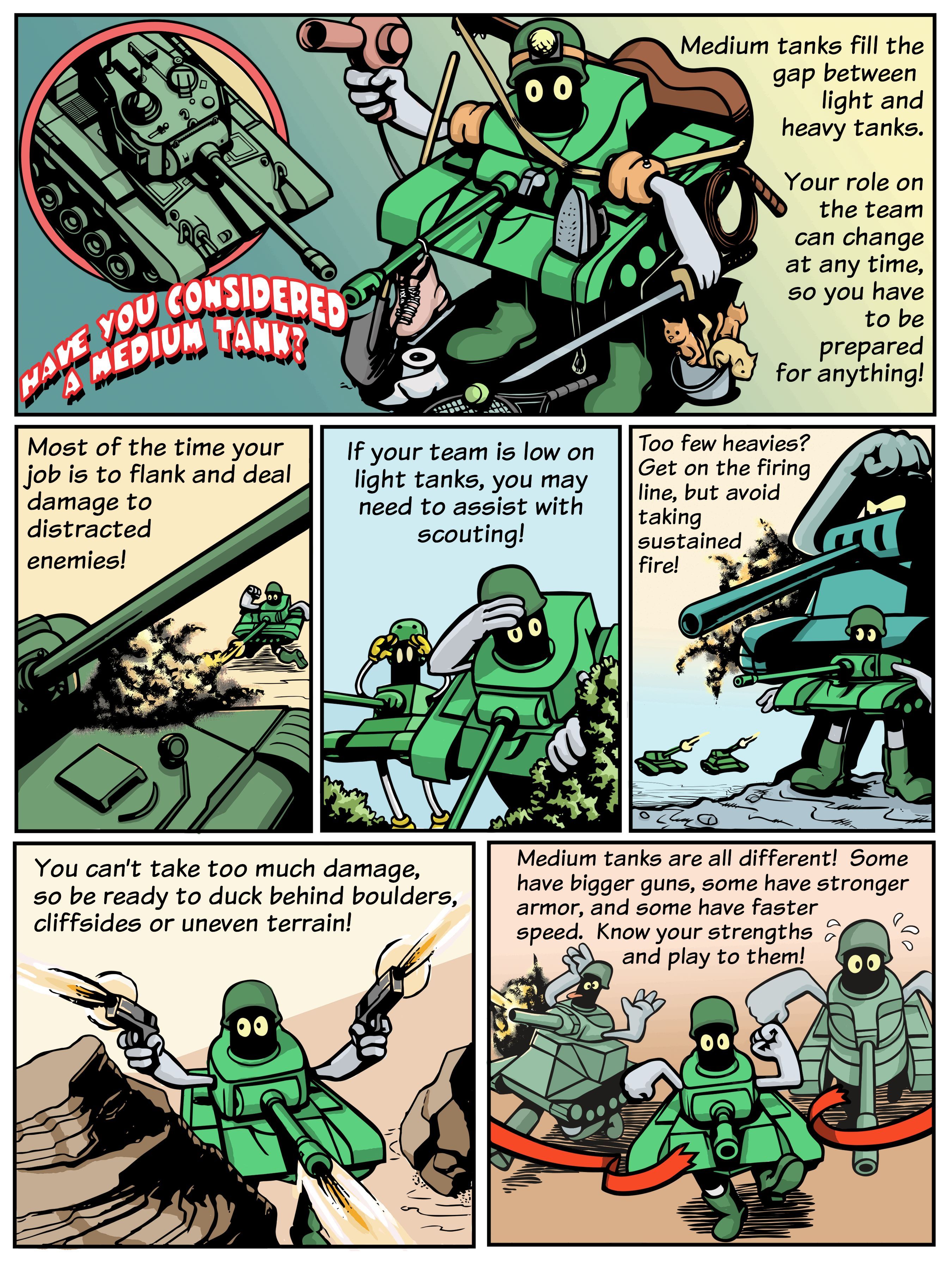 Medium Tank Daily Missions
June 10-17
04:20 PT / 07:20 ET
Here are the missions for this week!
"Medium Solo Daily"

"Medium Platoon Daily"

"Full Daily"

"Get Full Daily 4 Times"

"Destroy 2 Mediums"
Q:

How do I find the mission requirements?
A: Go into your Garage and click on the "Missions" tab just above your Crew:

If you're still curious, check out our handy guide!